Child & Adult Care Food Program (CACFP)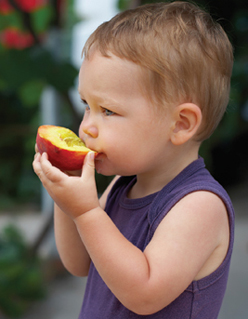 Catholic Charities Child & Adult Care Food Program provides reimbursement for healthy meals and snacks to children receiving child care. It plays a vital role in improving the quality of child care and making it more affordable for many low-income families. Funding is administered at the federal level by the Food and Nutrition Service (FNS), an agency of the U.S. Department of Agriculture.
With our secure, online claim form, you can record everything your food program requires in just minutes. Submitting is easy, with just the click of a button, and your records remain stored online and easily accessible, keeping paperwork to a minimum!
Reimbursement checks for menus that meet USDA guidelines are sent out monthly.
Looking for your
monthly reimbursement?

August checks
(June Claim)
will be mailed Monday
(8/3/15).
With several former child care providers on our team, we understand your needs and challenges when it comes to your food program. In addition to free menus and attendance sheets, we are happy to provide support to you at your site, online, or through our toll-free help line:
1-800-784-0157.
Find out more about us here, or sign up now!
Catholic Charities
13th Anniversary
Golf Classic
9.21.15
Shotgun Start:
11 am
The Woodlands Club, Falmouth
Read this month's issue of Caregiver Connection,
our monthly newsletter offering useful information, helpful tips, recipes, and more.