Staff Bios
Bangor Staff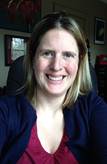 Jamilyn Murphy-Hughes, LCSW is the Director of Children's Services at Catholic Charities Maine. She oversees the Functional Family Therapy & Children's Case Management programs administratively as well as clinically. Jamilyn has been with Catholic Charities Maine since 2010 and was the Clinical Supervisor of the Bangor team for two years until assuming her current role. Jamilyn has been in the social services field in varying capacities since 2000. She has been supporting clients directly in an inpatient hospital as well as residential setting. She has also provided case management to children receiving therapeutic foster care services, worked as an HCT clinician and completed crisis assessments in an emergency department setting.
Haley Gauvin is the Referral & Intake Coordinator for Children's Services, including Case Management & Functional Family Therapy. She graduated from the University of Maine with a bachelor's degree in Mental Health & Human Services with a minor in Behavioral Health. She also majored in Elementary Education and Psychology before transferring to the University of Maine. Haley has eight years of experience working in the mental health field. Prior employment has included; Residential Support Aide/CRMA for adults in a PNMI program, School Based-BHP/Ed Tech III for children in both private and public school settings, Crisis Stabilization Worker for children and adults in a crisis stabilization residential unit, In-Home Rehabilitation Specialist for children, and several years of experience in the customer service field.
Cheryl Beaulieu, LSW-c, graduated from the University of Maine in 2001 with a bachelor's degree in Child Development and Family Relations. She has over 10 years experience in the children's mental health field in a variety of positions, including home-based services, early intervention work, and children's case management. Cheryl covers the greater Bangor area.
Elesia Moore, LSW, is the Wraparound Coordinator. Elesia graduated from the University of Maine with a bachelor's degree in child development and family relations and a minor in sociology. She has worked in the social service field since 1998 and has been a part of the Catholic Charities Maine team since November 2011. Prior to being the Wraparound Coordinator, Elesia worked as a children's case manager, family specialist II, behavioral health professional, education tech III, and a licensed foster parent.
Shannon Flood serves the Greater Bangor area as well as Hancock County as a Children's Case Manager. Shannon graduated from Husson College in 1985 with a degree in business administration. Shannon has experience as a Behavioral Health Professional. She has also worked in a children's residential treatment facility and is a former treatment foster care parent. Shannon spent the past 9 years working for the Bucksport School Department as an Education Technician III.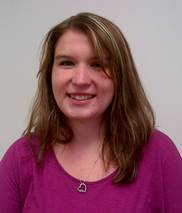 Amber Bickmore, is currently serving as a Children's Case Manager. Amber received her Bachelors in Mental Health and Human Services from the University of Maine at Augusta in the spring of 2014. Her previous experience in the field includes an internship with Child Protective Services at the Department of Health and Human Services.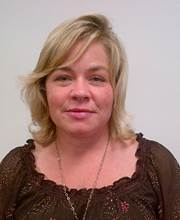 Kimber Hoyt graduated from Wheelock College in Boston, Massachusetts, with a Bachelor of Science in Human Development and Child Life. As a longtime resident of Maine, she has worked in the Human Service field for more than 15 years. She has worked as a Case Manager for children and adults, serving Penobscot, Hancock, Washington, and Piscataquis County. She has experience working as a Treatment Foster Care Case Coordinator, a Foster Care Developer, a Family Integration Worker, and Adolescent Group Home support provider. Kimber volunteers monthly at the Lady's Kitchen in Dexter, Maine serving meals to the families within the community in need.
Caribou Staff
Tricia Barnes received her bachelor's degree in social work from the University of Maine Presque Isle in 1998. She had worked as an intern for Catholic Charities Maine her senior year of college and was hired in May 1998. She then became the second Children's Case Manager in Aroostook County and has been with the agency for 14 years.
Cindy Gagnon attended the University of Maine at Presque Isle and obtained a Bachelor 's degree in Behavioral Sciences in 2000. She has worked over ten years in child care and then ventured out to work as Children's Case Manager for several years, working as a MR Case Manager all over the county. Cindy has experience as an in home support supervisor for Section 24 services , Family Support Worker, and as an Early Intervention Teacher for children birth to three years old. She is so very excited to have been given this opportunity to work with such a wonderful and supportive team of Catholic Charities and to guide and empower children and their families in Aroostook County.
Fairfield Staff
Ricia Sawtelle is Children's Services Coordinator. She does networking and outreach for the Children's programs in the Coastal and Southern Maine areas, where she also carries a caseload. Ricia has seven years of experience working with children with special needs. Prior to coming on board with Catholic Charities in 2011, Ricia worked within special education in the public schools and holds a 282 teaching certification. She has a bachelor's degree in special education from the University of Maine.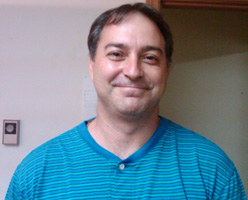 Luc Snipe, CRC, LCPC, received his bachelor's degree from the University of Maine and has a master's degree in rehab counseling from the University of Southern Maine. He is a certified rehabilitation counselor and is a licensed clinical professional counselor. He has been a clinical supervisor for the past five years for the Catholic Charities Targeted Case Management program. Luc worked in the Catholic Charities Adult Case Management program as a community support worker for seven years and in the Catholic Charities Outpatient Mental Health Program as a counselor for two and a half years. He has worked in the mental health field for almost 20 years.
Steve Katz worked in Maine public schools for 27 years as a literacy specialist, administrator and as a special education teacher. He has been a Case Manager with Catholic Charities since December 2008.
Erin Taylor earned her bachelor's degree from the University of Maine in 2006 and has six years of experience working with children in varying capacities. She has a background in special education and has recently joined Catholic Charities as a Children's Case Manager. Erin primarily serves Kennebec and Somerset Counties.
Beth Calvert has 14 years of experience while working at Catholic Charities in the children's mental health field. She has been a Children's Case Manager for seven years. Beth provides case management services in Kennebec and Somerset counties and has a degree in therapeutic recreation and a master's degree in social gerentology.
Beth Sargent graduated from the University of Maine at Farmington with a degree in rehabilitation. She has 20 years experience working in the field of human services. Beth is committed to the Wraparound process and is a strong advocate for children and families. Beth will be serving the areas between our Bangor and Fairfield offices, including Newport and it's surrounding communities.
Lincoln Staff
Batool Qweider serves Northern Penobscot County as a Children's Case Manager. Batool graduated from the University of Maine with a bachelor's degree in social work in 2012. She has been working as Career Counselor at Job Corps and holds certifications as Behavioral Health Professional as well as Education Technician III. Batool is fluent in Arabic and English and has travelled and lived internationally.
Portland Staff
Michelle Baldwin graduated with a BA in psychology and went on to earn her Master's in Education. Michelle has been working with children for seven years in schools, group homes, and at a local teen center. Michelle has been with Catholic Charities since 2013 where she began as an Adult Case Manager before switching to the Children's program.