Faces of Recovery
Every day we are committed to helping individuals on their path to recovery. It isn't always easy and the process is life long. That is why we believe in access to the lifesaving drug naloxone a.k.a. narcan which can be administered in instances of an overdose to save lives. Below are stories submitted by our clients about their own experiences with narcan, we are honored they chose to share them with us to help increase awareness about the recovery process and the critical role narcan can play in ensuring every life is valued, always.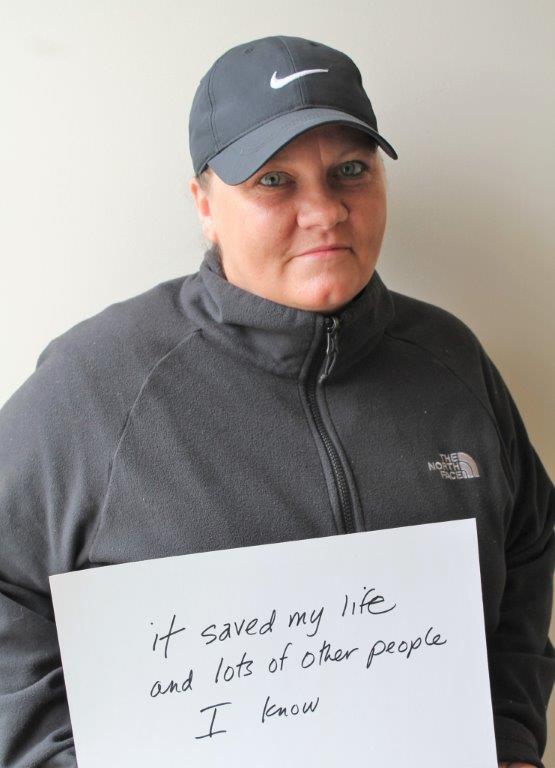 Meet Melissa: "Today's good for me," Melissa says. "I can be present for my mom with cancer. I have a relationship with my daughter. My family trusts me." A user for close to 25 years, she credits Narcan with giving her the chance to turn her life around. "Narcan is really, really important. It saved my life."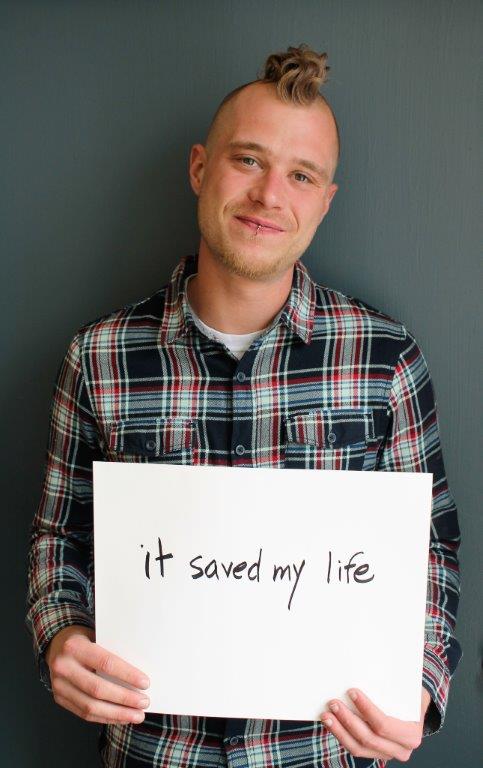 Meet Dan: Dan figures he has had nearly a dozen overdoses, "the first when I was 18 and the worst at the end of 2014, when I ended up in the ICU. That time, Narcan saved my life." That close call, and seeing his own mother die of an overdose, is what he claims got him into recovery. "If that stuff (Narcan) wasn't around, I wouldn't be around to do the right thing."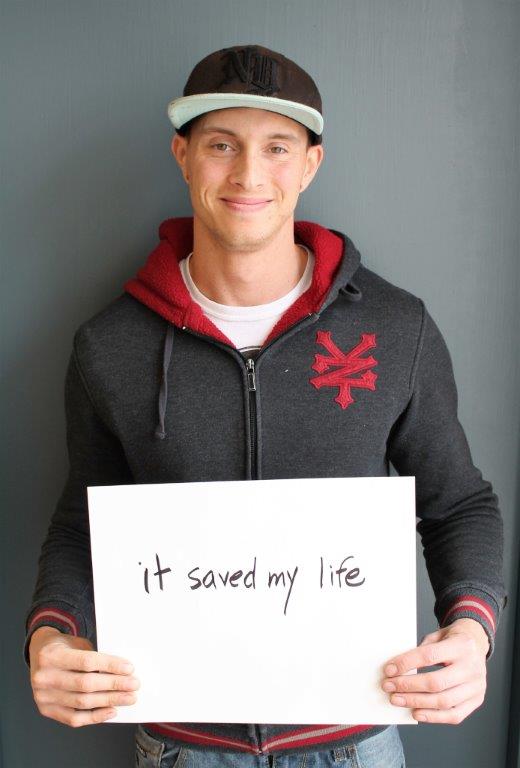 Meet Adam: A heroin addict for nearly four years, Adam experienced several overdoses where "Naloxone saved my life." The last time, he was found unconscious and woke up in the hospital. Having come so close to death and seeing his girlfriend nearly die as well, today Adam is 18 months clean and sober.
Meet Joshua: Born with spina bifida, Joshua was hooked on painkillers by the age of 16, and experienced his first overdose when he was 19. Although he himself has not required Narcan, he knows too many people who have, including a number of friends and even his ex. "Even though I'm in recovery," he says, "there are still addicts — they are out there. Narcan will save their lives."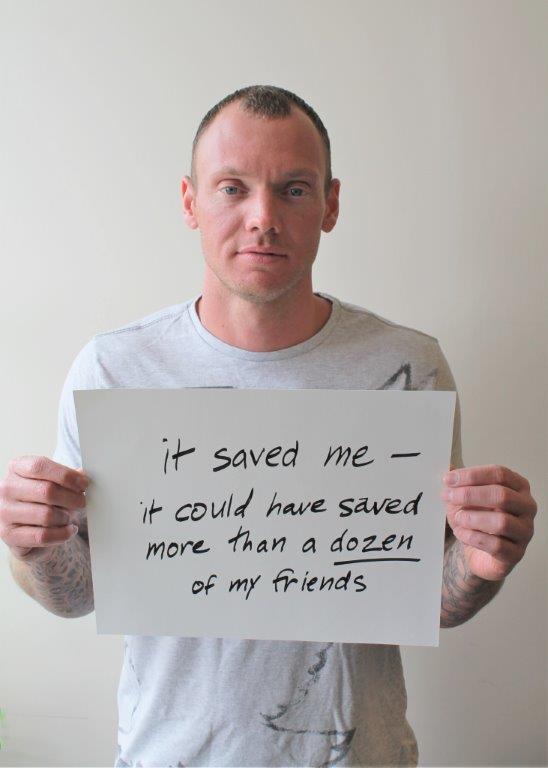 Meet Mike: Mike is proof that being given a second chance can turn a life around. In the year since he's been out of prison, he's seen 15 of his friends die of heroin overdoses, and he himself overdosed twice. "I learned my lesson," he says today, "I died once. I almost died again. That was it for me. I won't touch it. I value my life today. They say addicts will just relapse — it's not true."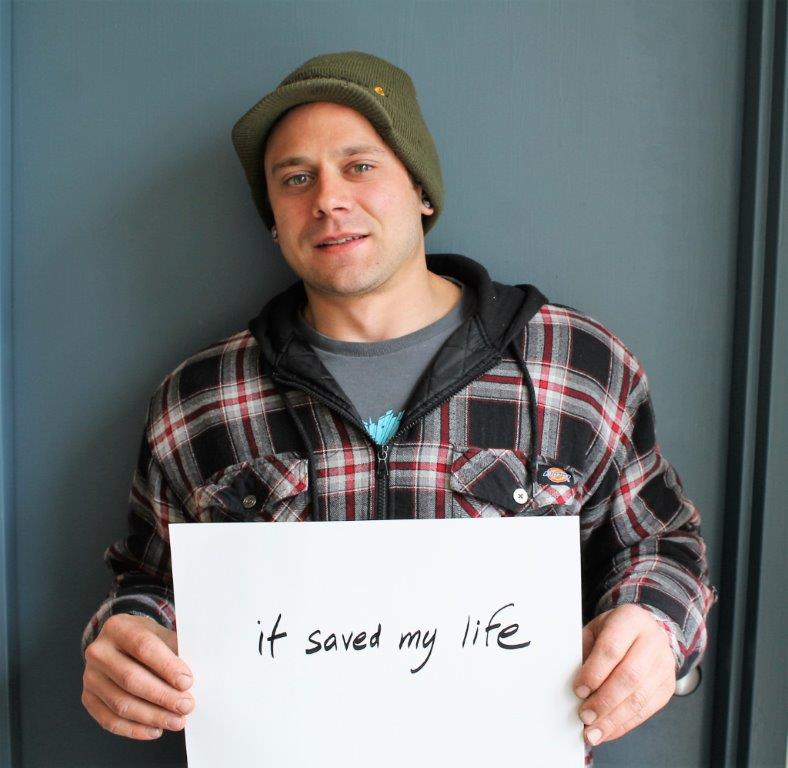 Meet Gabe: "Without Narcan, I would probably be dead now." About three months ago, Gabe was trying to withdraw from his addiction to the prescription medication, Suboxone. Unable to get it, he turned to heroin instead; after getting high at work, he was sent home. "I got angry and I got high with a friend, and immediately went into convulsions." Luckily, his friend was able to call 911 and within 15 minutes the EMT's arrived and administered Narcan. Although Gabe woke up instantly, the EMT's told him he had been "inches away from dying." A sympathetic Probation Officer, seeing that Gabe was in treatment with Catholic Charities, recommended rehab, which Gabe, originally skeptical, now calls a "golden opportunity."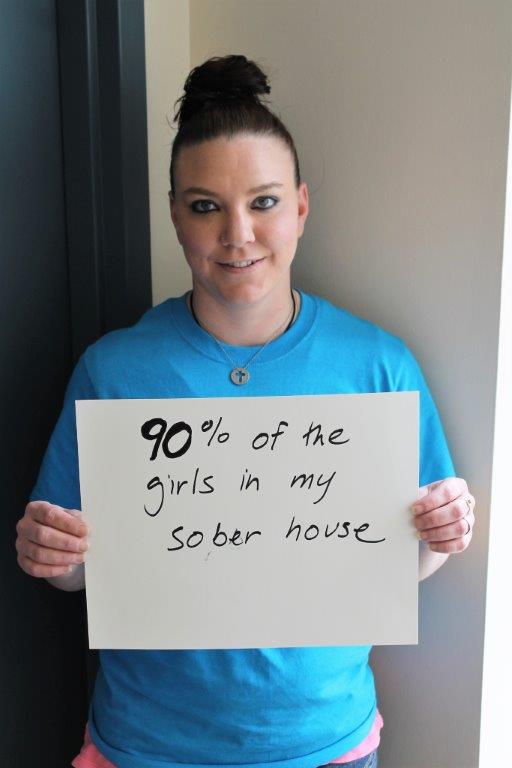 Meet Tasha: Tasha, who runs a sober house in Portland, claims that 90% of the girls in her house "wouldn't be there if they hadn't been given a second chance" with Narcan. As someone who received that second chance herself, she believes it is important to speak up for all of them: "they're not bad people just because they've had a bad past."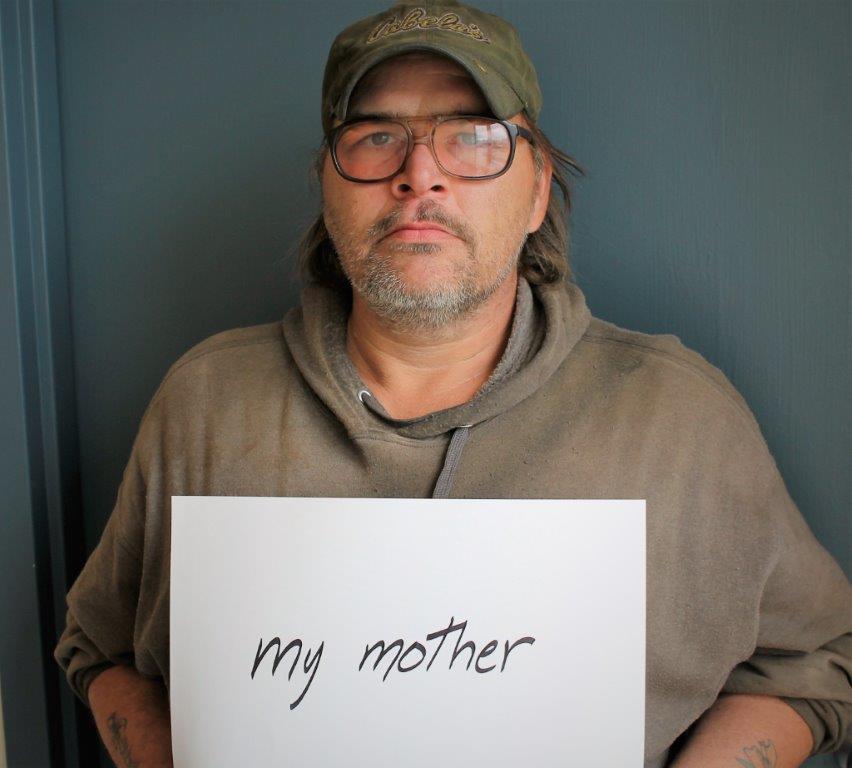 Meet Gary: Gary's mother was no drug addict, but Narcan saved her life when she was a patient in the hospital and one of her caregivers, misreading her chart, administered a lethal dose of oxycontin. Himself a "working user for more than 20 years," Gary has seen others, including childhood friends, overdose.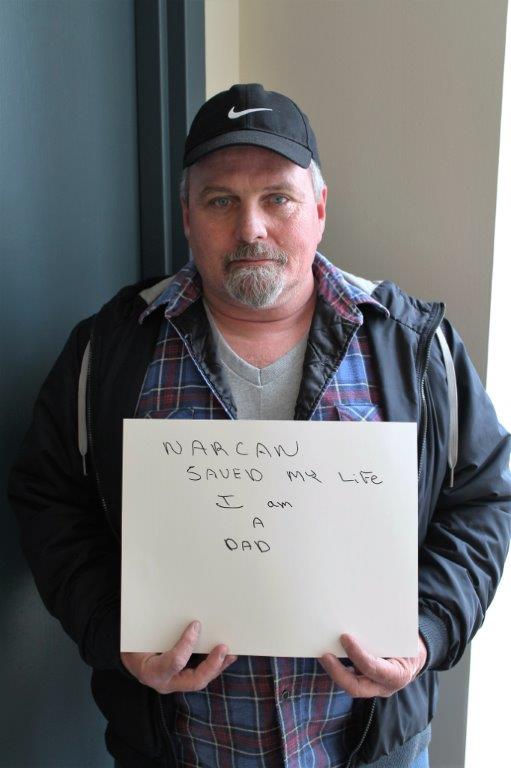 Meet Merritt: "Narcan saved my life on 8/20/13 and then again on 4/21/15." Sober for more than a year, Merritt is a 55-year-old father who is "very, very grateful for Narcan. It's given me a second chance to be a good dad for my two daughters, and a better man."