Forms, Resources & Training
Find here all the resources you need for: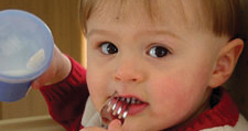 CACFP Forms for your day care
The meal pattern instituted October 2018
Recipes
Last update 07/01/20
---
CACFP FORMS -
2020-2021 Dear Parent for Tier 2 Homes
2020-2021 Dear Provider for Tier 1 Homes


Building for the Future November 2019 - Print and Post at Your Facility


WIC Guidelines 7/1/2020-6/30/2021 - Print & Post at Your Facility WIC Information
CACFP Milk Requirements 6-30-2020


Milk Substitutes...Minimum Nutritional Requirements 5-28-2020
Provider Change Form
KidKare Helper Form
Dietary Restriction & Substitution Statement
W-9 Form
ACH - Direct Deposit Form
Infant Individual Meal Record
Infant Feeding Contract
Reimbursement Rates 7/1/19 -> 6/30/20
---
CACFP NEW MEAL PATTERN RESOURCES -
Eating Through Meal Patterns - Whole grain-rich
Whole Grains Council - off-site link
Best Practices
Verified Foods That Meet New Pattern
Compare - Before and After October 1
Grain-based Dessert Guide
Infant Meal Pattern
Child Meal Pattern
Maine New Infant Food Chart
Serving Milk in the CACFP
Yogurt Sugar Worksheet
Cereal Sugar Worksheet
Water Toolkit
Build a Healthy Plate with Whole Grains
Sample Meals for Children Ages 1-2, Ages 3-5 and Ages 6-12 & 13-18
Identifying Whole Grain-Rich
Whole Grain-Rich Approved Cereals
CACFP Meal Pattern Implementation Library
Nutrition Database - www.nutritionix.com
Foods Education Database - www.fooducate.com
USDA Team Nutrition
"The U.S. Department of Agriculture's (USDA) Food and Nutrition Service (FNS) is delaying, from October 1, 2019 until October 1, 2021, the requirement to use 'ounce equivalents' measures for crediting grains as established in the final rule, Child and Adult Care Food Program: Meal Pattern Revisions Related to the Healthy, Hunger-Free Kids Act of 2010, which was published in April 2016."
Please continue to determine serving sizes for grain items using the information in the CACFP food charts.
CACFP TRAINING PRESENTATIONS -
2017 New Meal Pattern Training
2018 CACFP Training Whole Grain-Rich Training
2019 Make-up Training 2019 Civil Rights 2019 Make-up Review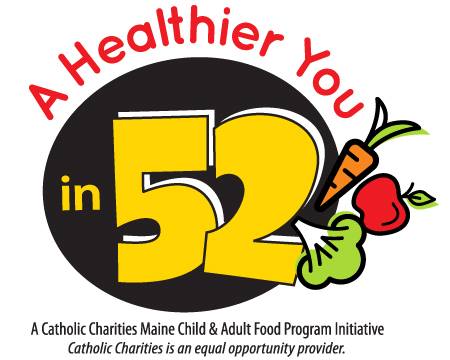 Catholic Charities Maine Facebook Page Campaign
---
NUTRITION EDUCATION
25 Healthy Snacks for Kids
51 Healthy Snack Ideas

Color Your Plate with Salad
Cooking Meat
How Much Do You Eat?
Lunch & Dinner Ideas
Tips for Feeding Young Children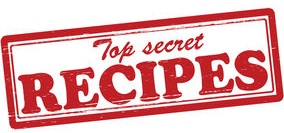 OTHER RESOURCES
USDA Sweet Cracker Notice
Building a Lasagna Garden
Gardening in Containers

Be sure to check out our newsletter, Caregiver Connection, for more ideas and ways to access all the benefits of our program!
As always, if we can be of any help, don't hesitate to contact us. And thanks for partnering with us to serve healthy meals for all Maine children.