Catholic Charities Community Partners

We are grateful for the support of the business community as we strive to empower and strengthens individuals and families of all faiths by providing innovative community-based social services throughout Maine around mental health, substance use disorders, senior outreach, child development, food insecurity, dental and orthodontic services, and refugee and immigration, among others.
The following Community Partners make our mission possible! Thanks to their steadfast support we can help Maine's most vulnerable populations through our 20+ programs and services statewide, providing help and hope to more than 50,000 individuals last year alone.
We hope you will support our Community Partners just as they have supported us in strengthening our communities and making Maine the way life should be for all!
To learn more about the benefits of becoming a Community Partner, download a brochure.
PLATINUM

Modern takes on Italian recipes made with local ingredients & served in rustic, comfortable digs.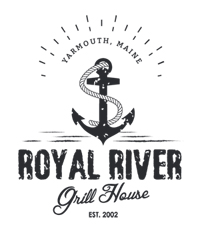 Fresh seafood, wood fired steaks, Maine beers on draft, curated wine and craft cocktails all served with views of the Royal River.

Elevated Italian favorites including homemade pasta, wood-fired pizza & sharing platters in a sumptuous atmosphere.
SILVER

Making IT management easy and secure for hundreds of corporations, healthcare organizations, nonprofits and public sector agencies. Logically partners with leading technology organizations to serve clients no matter what their needs.
CRYSTAL

From home insurance to professional liability coverage, Cross provides the best insurance solutions to keep both families and businesses protected.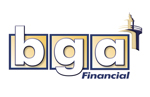 Assisting businesses and individuals to achieve their financial and business objectives for over twenty years. BGA specializes in Employee Benefits, Corporate Retirement Plans, Insurance Planning, Estate Planning and Long Term Care Insurance.
CHAMPION
Open since 1931, the credit union is a member-owned financial cooperative providing banking services including savings, loans, and other financial services to members.

Award winning multi-service regional law firm serving New England and international clients for over 125 years with creative and timely legal business solutions.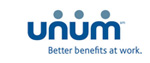 Offering a broad selection of employee benefits packages, UNUM will also create a customized enrollment solution focused on education and leveraging technology.

As Maine's first credit union, Infinity Federal Credit Union (FCU) has been serving its members since 1921, providing financial products and services at highly competitive rates, with efficient and personalized service, and convenient access.
CATALYST

Lincoln Financial Group provides resources and solutions that help empower Americans to take charge of their financial lives with confidence and optimism.