Consultation & Training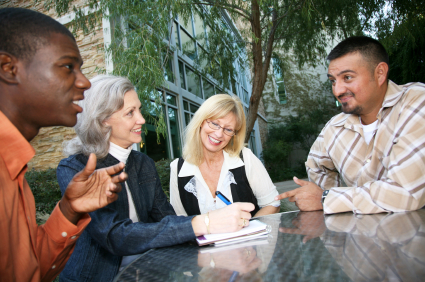 Whether you are seeking an interpreter for the first time and aren't sure of what to look for, or you are a frequent user of translation services seeking ways to economize your budget, we are here to help take the guesswork out of your job.
Contact us today for your free language services consultation.
In addition to free language consultations to guide customers in maximizing their usage of interpreter and translation services, we offer staff training in a variety of areas including:
Intro to working with Interpreters
Staff learn how using an interpreter can speed up their communication and assist in achieving better outcomes. We teach what to expect from a professional interpreter, share lessons learned from cases where professional interpreters were not used, and offer tips for maximizing clear communication through an interpreter.
Legal Obligations & Reimbursement for Interpreter Services
Which laws govern the provision of interpreter services? When and where do they apply to your organization? What are the consequences of non-compliance? Are there funding mechanisms that can help to cover the cost of providing interpreter services? Language Partners staff will guide you through the legal precedents and reimbursement mechanisms relevant to your organization.
The Language Toolbox
Using the right language tool for the job can save your staff time, dollars, and frustration. Phone interpretation is a tool which provides flexible, on-call language access. Written translations can provide concrete reminders of key information. On-site interpreters can identify body language and help to establish a therapeutic relationship. Staff learn how to evaluate which tool is best for various settings and will get practice in accessing a phone interpreter service.
The Refugee Experience
This exciting and dynamic workshop helps staff understand the path of a refugee, and helps them to walk a moment in their shoes. Refugee & Immigrant Services staff will explain the refugee process, the populations currently settled in Maine, the services available, and the challenges faced by Maine's newest arrivals.
Assessing Communication Barriers
What are the red flags that indicate an inaccurate interpretation? What are the signs of an untrained interpreter, and what distinguishes a professional interpreter? How do you manage an interpreting interaction that feels out of control? Work with experienced, trained interpreters to identify problems within interpreting encounters, and practice strategies for putting yourself back in the driver's seat.