Interpreter Services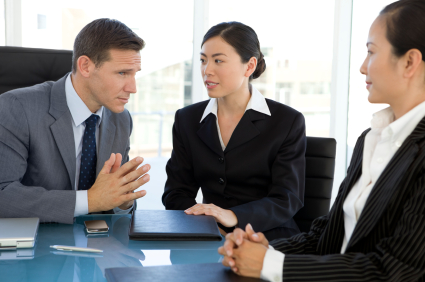 At Catholic Charities Language Partners, our staff works to bridge language and cultural barriers so that you can communicate directly with your client.
As Maine's oldest and largest spoken-language interpreter service provider, our professionals are some of the most highly trained and experienced interpreters in the field. Many have advanced training in medical and legal interpreting.
Each potential interpreter applicant undergoes a complex testing process in order to be qualified, and all interpreters
receive extensive training in appropriate interpreting techniques,
ethics and protocol.
We offer interpreters in over 35 languages, including many rare African tribal languages, including:
Acholi
Amharic
Arabic [classic]
Arabic [Sudanese]
Burmese
Cantonese
Dari
Farsi
French
Khmer
Kinyarwanda

Kirundi
Mandarin
Pashto
Serbo-Croatian
Spanish
Somali
Swahili
Tigrinya
Vietnamese
And more—just ask us!
Our schedulers always work to match you with the best interpreter for your needs.
Request an Interpreter
Fill out our online form here.
Call us at (207) 523-2700.
Fax us your request at (207) 774-7166 or request an interpreter online by logging into our online scheduling system.