Translation Services
Your documents are your face forward to the world. Whether it is a promotional flyer, a birth certificate for immigration, a statement of legal finding, or a release of information, you want your translation to be as beautifully laid out and precisely worded as it was in its original language.
At Language Partners, we take pride in our accurate, culturally-sensitive translations, formatted to match the original document(s) for easy comparison and organization.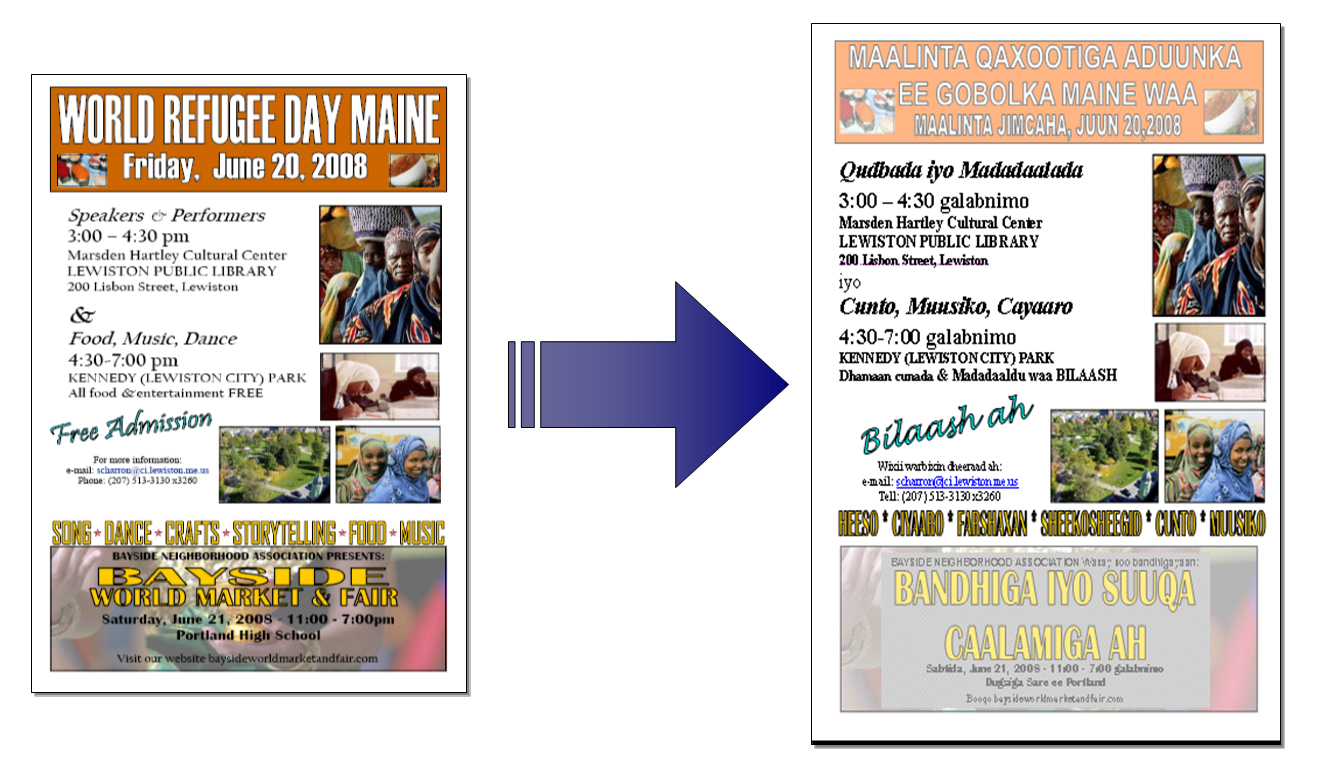 A Translations Coordinator oversees your project from start to finish, working closely with you to design a translation process appropriate for your needs. All documents are delivered on-time with a Catholic Charities lifetime guarantee. Notarization services are offered free of charge.
We produce accurate, culturally appropriate translations in over 25 languages from a variety of fields, including legal, medical, government, education, and social services. Wherever possible, Catholic Charities Language Partners seeks to use local, Maine-based translators to support our local economy. All translators undergo a quality screening process before inclusion on our roster.
Request a Translation
Fill out our online form here.
Call us today for your free quote!
Email our Translations Coordinator at: [email protected] or fax us your translation request at (207) 774-7166.