Frequently Asked Questions (FAQs)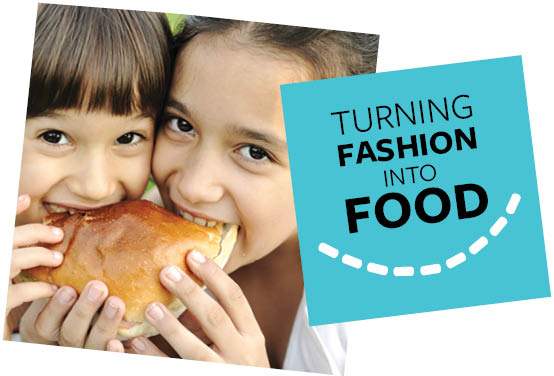 Where and when can I donate items?
We accept donations only during office hours. Typically a staff member or volunteer will assist with donations and offer a receipt. Donors cannot leave items after hours. Abandoned items can become a time consuming and expensive issue that our staff must handle. Many items left are usually things we cannot accept; therefore leaving us to have to pay to haul off and dispose of responsibly. Thank you for your consideration of this matter.

It is hard for us to decline generous donations- especially since our success depends on the generosity of our donors. However, there may be an instance, with good reason, where we have to decline a particular donation. In some cases, we may not have the resources to dispose of a non-recyclable item. Other items cost more to transport to proper disposal facilities or may be cost prohibitive to repair or refurbish.

Catholic Charities employees may decline a donation that in their judgment is not saleable in our stores. Please refer to our list of items we cannot accept, and note that we accept as much as possible to meet our growing needs. Again, thank you for your generous support!
What items DO we accept?
Clean, gently worn clothing, household items, furniture, shoes, books and artwork.
What items CANNOT be accepted?
Dirty or soiled items, mattresses, box springs, bed pillows, car seats, cribs, baby equipment, TV'S, computers, printers, copiers, fax machines, sporting helmets, humidifiers, de-humidifiers, light bulbs, halogen lamps and food. If in question, please call and we'd be happy to advise prior to your trip over.
Can I return an item?
We do not offer returns on purchased items. All electronic items are marked on your receipt, and if an issue should arise, please contact the store manager.
What methods of payment do you accept?
We accept cash, debit, Visa and MasterCard. We do NOT accept checks or American Express or Discover.
Do you hold items for customers?
We do not offer holds for unpaid items. We do however allow customers to leave larger, paid for items (such as furniture), for up to five days. Anything longer than that timeframe must be approved by management.
Do you offer layaway?
No, we currently do not offer a layaway option.
Do you offer 'Frequent Buyer' Cards?
Yes. This is how our card works: After you make an initial card purchase for ten dollars, you are eligible for the following 90 days, to receive 10% off all your purchases in the store. The card is non-transferable, and you must show a valid ID when using your card.
Do you pick up donated furniture?
Yes! If you are interested in having larger items picked up, please call the store at (207) 781-8550 to arrange a time. We generally schedule our pick-ups on Tuesdays and Wednesdays during normal business hour. Please note: we may have to decline items if we are not able to physically move them. We do our best to screen all prick-ups prior to our arrival, but there may be, on occasion, a time where items may be virtually impossible for us to move.
What do my purchases support?
Catholic Charities is one of the largest statewide private human service agencies in Maine, and your purchases help support the more than thirty programs under the Catholic Charities umbrella. We helped over 60,000 people, of all faiths, throughout the state last year alone. All of Threads of Hope's profit goes directly back into these programs. Catholic Charities funding is identified as follows: 86% Government Contracts; 1% United Way; 3% Dioceses of Portland, 7% Fees for Service; 3% Donations.
Are you a 501(c)(3) Charity?
Yes, we are a private, nonprofit, 501(c)(3) organization.
Are my donations tax deductible?
Yes, the United States Internal Revenue Service (IRS) requires donors to value their items. For a guide to valuing your donations click here. New Federal Income tax regulations require donors claiming deductions for charitable contributions consisting of property other than cash worth more than $500 to file an Internal Revenue Service form 8283, non cash charitable contributions. If you have donations picked up, our drivers will gladly supply you with a receipt.
What happens to donated items that don't sell at the store?
Good questions. Catholic Charities makes every effort to use all of our valuable recourses that are donated to us. However, like any retail establishment, there are times when items just do not sell. We have found creative and resourceful ways to make all our donations count. Many clothing items that are shop worn, or too damaged to sell, are often sold to a salvage broker. The same is true with any computer or electrical item. We also partner with other local establishments in order to find appropriate homes for items we cannot sell.
Does Threads of Hope offer volunteer opportunities?
Yes! Catholic Charities has over 500 volunteers throughout our agency. Our thrift store's have an active volunteer staff that is a vital part of our continued success. In fact, volunteers provide us with over 150 hours of their time every week. Click here for more information on volunteering, or visit us in person at our stores to inquire about current opportunities, and see how you can make a difference!
Do Threads of Hope Employees/Volunteers get first priority on donated merchandise?
No. To avoid the appearance of favoritism, our employees and volunteers are not permitted to 'hold' merchandise. We also adhere to a strict 48 hour policy of any merchandise. This allows for customers to have first purchase priority of merchandise after it has made it to our sales floor.