Volunteer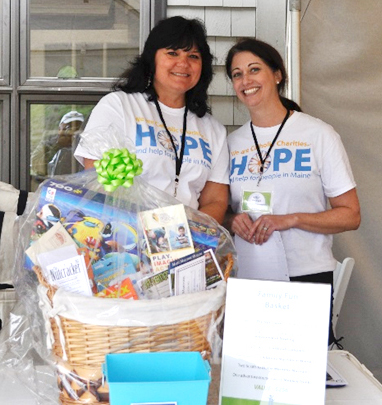 Enrich your own life while bringing hope to someone else!
If you are ready to help strengthen the dignity of children, youth, adults, seniors, the disabled, refugees and immigrants…
if you want to share your time and talents with those in need of a helping hand here in our communities…
if you believe it is essential to give in order to truly receive…
then we have a place for you. Click here for Current Volunteering Opportunities
Last year, 517 program volunteers, interns, and board and committee members donated 36,094 hours of service to our organization, serving more than 50,000 people in need all around Maine — today the need is greater than ever!
If you are thinking about volunteering…
Why volunteer?
Because it can truly be a life-changing experience! Read some of our testimonials and see for yourself.
Where to volunteer?
Anywhere! With 20+ programs serving people across the state of Maine, we have countless opportunities for you to lend a hand. Click here for Current Volunteering Opportunities
When to volunteer?
NOW! The need has truly never been greater. Whether it's sitting with an older neighbor, reading to kids in one of our child care centers, or helping with transportation or office needs, we can't do what we do without you! Click here for Current Volunteering Opportunities