Targeted Case Management Services (TCM)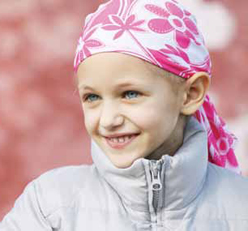 TCM is a MaineCare funded service available to children who are newborn through the age of 20. To qualify for this service, children between the ages of 0 and 5 must be diagnosed with or at risk of a mental health disorder or developmental disability. Those over the age of 5 must be diagnosed with a mental health disorder and/or a developmental disability.
A case manager will work with you and your child, at least monthly, to meet the goals identified in the treatment plan. This will likely consist of the case manager making referrals for services your child needs, assisting with housing needs, providing support in the educational setting through advocacy in IEP meetings and seeking other resources to meet the unique challenges faced by your family.
To make a referral, click here!
Targeted Case Management for Children with Chronic Medical Needs (Medical TCM)
In addition to the work we do with children and families who are facing the challenges of mental health diagnoses and developmental disabilities, we also serve the high-risk population of children with chronic medical needs. Children are often referred to us by providers including primary care physicians, specialists and in-home nursing programs, as well as parents who report being overwhelmed by appointments and needs.
TCM for children with chronic medical needs is a MaineCare funded service. Additional eligibility requirements include known and documented limitations within at least three life domains, including education, social/interpersonal, vocational, self-care, community and daily living skills. These must be evident at time of referral as this service requires prior authorization from the managed care provider.
Unique services provided include attending specliaist appointments to hear the information with you, know what the needs are and assist with getting them met; assist in obtaining adaptive equipment; give referrals for specialized services including in-home nursing care or rehabilitative services; attend IEP meetings at schools to assist with obtaining special accomodations as needed as it relates to the child's medical needs; assist the PCP by making calls to specialists to check on wait times, etc.; and, coordinate and facilitate team meetings to assure all team members are working together towards common goals and needs with the family.
Unfortunately, we cannot make referrals to specialists (this is the PCP role), offer advice on medical treatment or directly assist with routine home care.
To make a referral, click here!

"As a local area therapist, I am often recommending the children's case management program at Catholic Charities Maine. I am always impressed with the genuine, professional, and supportive demeanor of the case managers. Families I serve, continue to feel supported and positive about their children's case managers. I appreciate their dedication to meeting every child's unique needs."
— A. Baker, LCPC, Family Roots: Child-Centered Counseling