Accreditation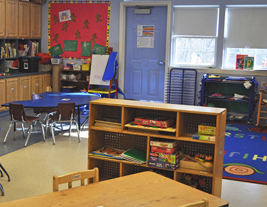 The Council On Accreditation is a national accreditor of programs serving infants, toddlers preschool and school-age children. It provides objective and reliable verification that a program is providing high quality child care services. The COA accreditation process involves a detailed review and analysis of an organization or program's administrative functions and service delivery practices. All are measured against international standards of best practice. These standards emphasize services that are accessible, appropriate, based in the community, coordinated, culturally competent, evidence-based, individualized, outcomes-oriented, provided by a skilled and supported workforce, respectful of individual rights, strengths-based, supportive of partnership, child and family focused, treat all people with dignity, involve family and provider collaboration, and address child outcomes. As such, consumers, board members, funders, regulators and staff can have confidence in the credibility, integrity and achievement of the organization or program.
COA is recognized by the State of Maine as a equal accreditation body to NAEYC.
Research Note: Research has shown that high quality early childhood education can have a positive impact on the development, academic achievement, and safety of children.
Click here for more information about the Council on Accreditation.