Support
You can support our mission in a number of ways— any gift of your time, talents, or treasures is invaluable in helping a child get the brightest start in life!
Donate to our parent assistance fund by sponsoring childcare weeks.
Donate supplies or equipment. See our Wish List for donated items for our classrooms.
Volunteer Your Time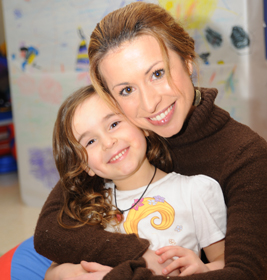 Read to a child
Join our celebrity reader program and help to inspire a passion for reading in young children.
Naptime Monitor
We need your compassion and love of working with children to help out the St. Louis Child Development Center. St. Louis needs 5 volunteers to help in the classrooms from 12:00pm-2:00pm as a person who aides with naptime responsibilities: helping children fall asleep, keeping a quiet atmosphere and lending a hand to projects that are planned for the day (cutting/sorting/etc.). You will have the ability to pick the day/days that you would like to volunteer. We REALLY could use your help! Please call 282-3790 to find out more about this wonderful opportunity. Note: The St. Louis Child Development Center is a program of Catholic Charities Maine. It provides the highest quality child care available. It is nationally accredited by the National Association for the Education of Young Children. It also is a proud participant in the Early Reading First curriculum.