For Parents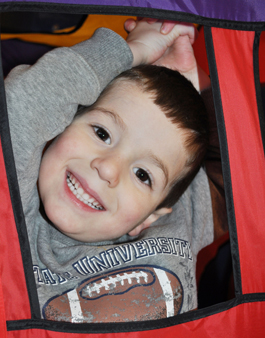 At St. Louis, we believe in partnering with parents to maximize every child's healthy development. With regular communications and an open-door policy, we encourage you to share in this exciting and important stage of your child's life.
Most of your questions about our policies should be answered in our Parent Handbook. If you have additional questions, please feel free to call or email us.
Download our Parent Handbook (PDF)
Application
Feel free to call us if you have any questions or if you think you may qualify for parent assistance.
Download our application here (PDF)
Get involved!
You are always welcome to visit our facility or volunteer your time — from reading in the classrooms to sharing a creative educational enrichment activity of your choice, we guarantee you a fun and rewarding time!
Visit us!
With our warm and inviting classrooms and welcoming staff, we are certain your child will feel right at home at St. Louis Child Development Center.
Check out our virtual tour for a sneak preview.
Set up an appointment for a tour here, or feel free to stop by and experience St. Louis for yourself.
St. Louis Child Development Center
Accepting 6 weeks -7 years
Monday - Friday 6:30 am - 5:00 pm
229 Pool Street
PO Box 645
Biddeford, ME 04005
(207) 282-3790