Corporate Training
Now available! "In Their Shoes" Refugee Experience Training!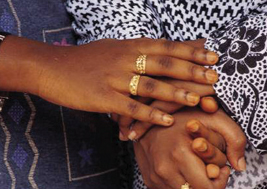 This exciting and dynamic workshop helps staff understand the path of a refugee, and invites them to walk a moment in their shoes. Why are refugees in Maine? What sort of help do they get? What would you do if you were faced with their same decisions? How can you welcome refugees to "The Way Life Should Be" in their new Maine communities? This interactive exercise engages participants with Catholic Charities Refugee & Immigrant Services staff to actively learn about the refugee process, the populations currently settled in Maine, the services available, and the challenges faced by Maine's newest arrivals.
Four key expected training outcomes:
Help people to understand and generate empathy for the arduous path that refugees take in arriving to the United States
Provide awareness of the various types of refugees and how this may influence their acculturation here in the United States, as well as which benefits they may be able to receive
Explain the services offered to refugees who arrive in the United States
Explain the legal and ethical use of professional interpreters when serving individuals who do not speak English well or at all
RIS normally requests a fee for this training; with additional cost if travel is required beyond the Portland area. The current training agenda runs about 3 hours, but can be tailored to meet the needs you have for your organization. Please email Baba Ly, Assistant Director, at [email protected] for more details!