Stories Among Us
Sumia Yousif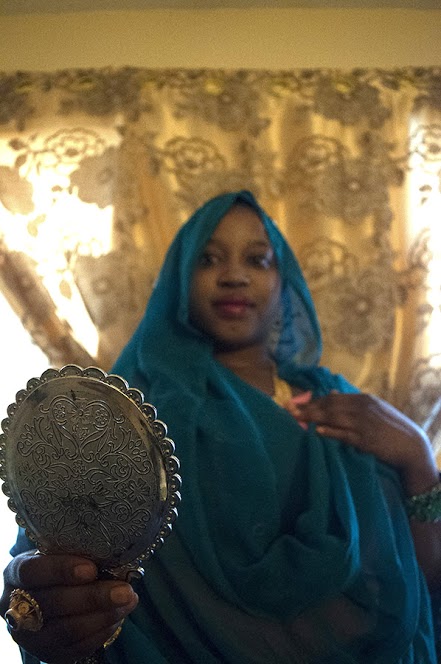 Sumia is a student at Portland High School, but at 21, she's had a more eventful life than many of her peers. Born to a big family in Darfur, Sudan Sumia spent most of her childhood with her mother and siblings in the outskirts of the city, as her father wanted to protect them from militia attacks and raids by the Northern Sudanese government against ethnic Darfurians.
Sumia married at 15, and moved to En Shams, Egypt to live with her husband. Initially, she enrolled in a public Egyptian school, but was discriminated against by native Egyptians. This led her to transfer to a school for Sudanese immigrants and refugees in Egypt, where she was happier. She remarks,
"Not all people are the same, some are open and others are not. In Egypt, I wasn't happy in their schools, because they didn't want us there. So I moved to a Sudanese school. Here too (Portland), same thing. If an African-black student is late, they get sent home. If white student is late, they're told to say sorry."
Sumia and her husband came to Portland in September 2014, they chose to settle here because of the large Sudanese community in Maine. Although she came with a high school diploma from Egypt and speaks Darfurian, Egyptian Arabic, Sudanese Arabic, Hindi and English, she still needed to obtain a GED in the U.S. to enroll in college. She first enrolled in Portland Adult Ed, and with the aid of Catholic Charities, managed to enroll in Portland High School, where she has made friends with people from other parts of Africa.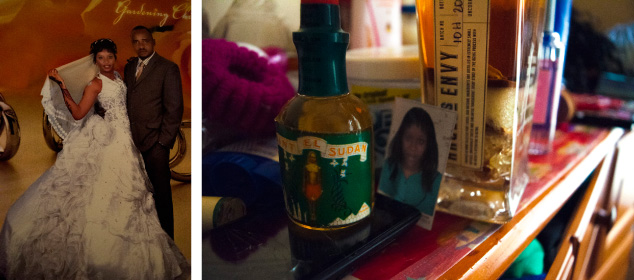 Due to years of ethnic cleansing and civil war in Sudan, Sumia witnessed the loss of many family members, neighbors and friends, making her family very important to her. She has an aunt and uncle in Portland, but misses her mother and father who she talks to everyday on Viber, Skype and Whatsapp. "My mother is my best friend. When other people talk about parents, I feel sad because I miss my mother."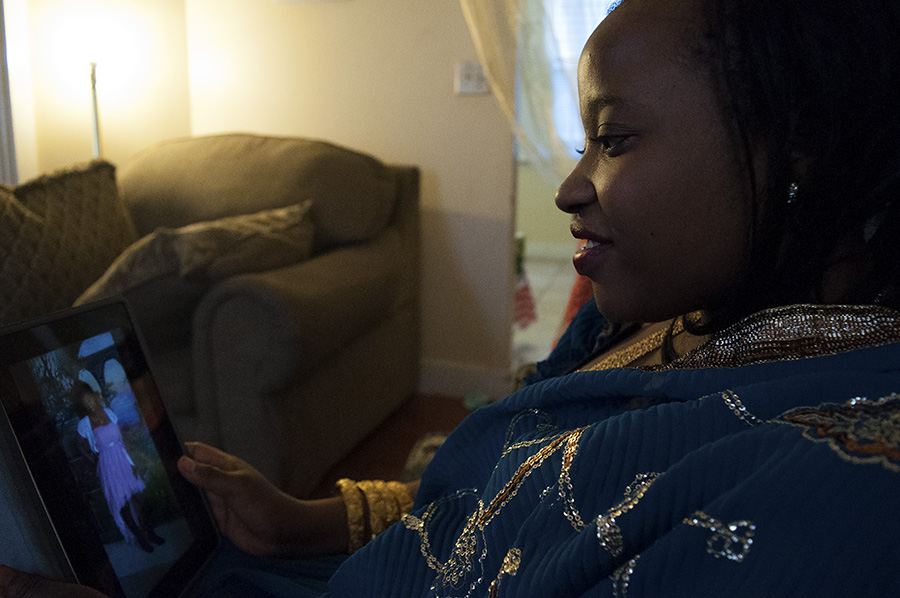 Sumia is the consummate performer, and enjoys singing and dancing at Sudanese parties. She wants to finish school and pursue a career as a dentist or beautician as she loves make up and dressing up.
" In Portland, people may be working, and family is far apart, so it's not as fun as it was back home. However, it's easier to fast in Maine, because it's colder. In Africa it's hot, so you feel hungry and thirsty easily."