Stories Among Us
Ali and Nizar Farid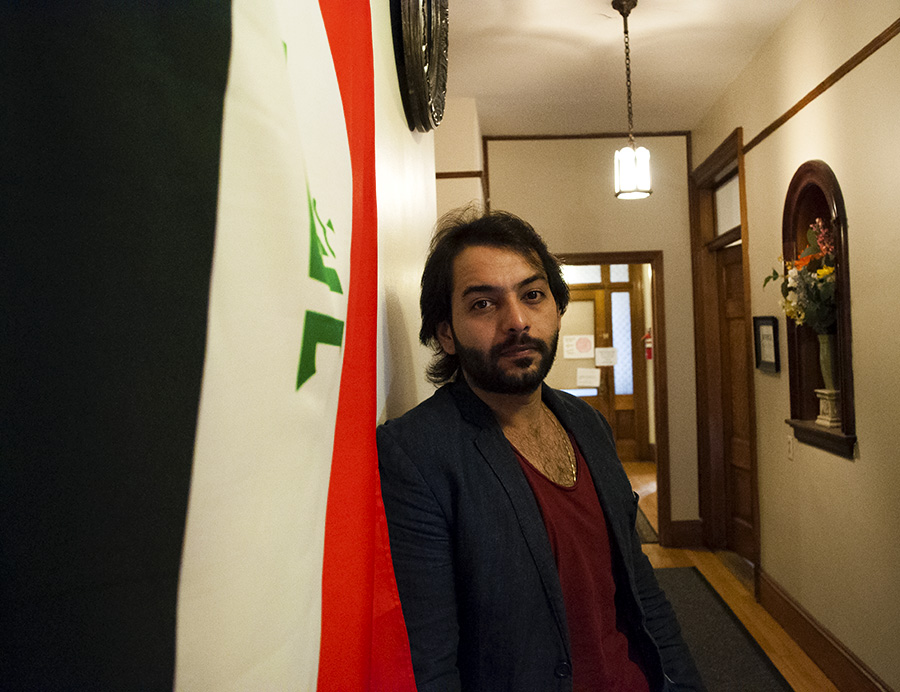 At the age of 18, Ali Farid became a combat translator for the U.S. forces in Iraq, dressing like a soldier, sleeping on the bases and going out on dangerous security patrols. All the while, pursuing a law degree.
His work with the U.S. forces made him a target for insurgents and his family had to move around Iraq to escape detection. After a life-threatening incident, Ali decided to move to Maine in October 2011, where he had extended family. Life in Maine was different from the upper middle class lifestyle he was used to in Iraq. His parents are both educated professionals; his father an engineer, and his mother an educator with a masters in Anthropology.
In Maine, he became one of the first students to enroll in a special masters program at Maine Law, designed for international students who have earned law degrees in foreign countries and want to understand American law and practice in the U.S. He also worked as the Employment Case Manager for Catholic Charities.
In 2013, his parents, brother and sister finally joined Ali in Maine and are awaiting the arrival of the last sibling left in Iraq – a brother who is a police officer. Ali's brother Nizar owned two clothing stores in Iraq. Heis newly arrived in Maine and is currently learning English, and enjoys going to the mall. He used to have a dog in Iraq, who he misses dearly.
Even though they live a humbler life in Westbrook, Maine, the Farids came to the U.S. for security, which is the most important thing for them.