Stories Among Us
Eslacrides Ruiz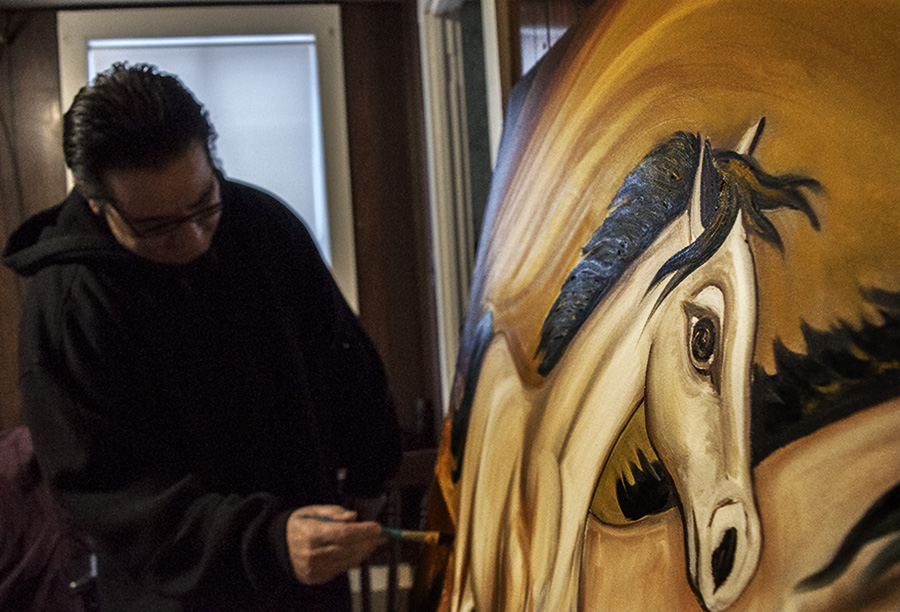 Coming from a long line of anti-communist fighters and activists, Eslacrides and his family have been been persecuted by Cuba's communist regime for most of his life. After publicly dissenting against Cuba's government, Eslacrides was imprisoned and tortured multiple times throughout the 80s and 90s. To escape surveillance and further arrest, Eslacrides went into hiding and spent years moving from one place to another.
In the 70s and 80s, before he became a political pariah, Eslacrides worked as a physical education instructor and taught judo for a living. However, after his arrests and Cuba's high inflation rate in the 90s, Eslacrides turned to his life-long passion, painting, to make a living. Completely self-taught, he made his supplementary income selling his artwork to tourists.
Eslacrides had been trying to get out of Cuba for more than 20 years, attempting to leave by boat 11 times. After applying for political asylum to the U.S. in 1989, he was denied asylum in 2004. He reapplied in 2012, and after 3 long interviews was finally approved.
When leaving Cuba for the U.S. in 2014, Eslacrides remarks, "as the plane was taking off, everyone started screaming, crying and hugging. They didn't know what will happen next, they didn't know what to expect, but knew that they'd be better off."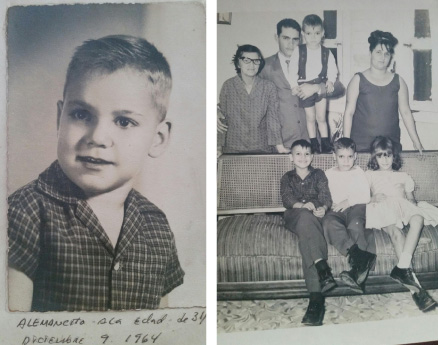 Eslacrides spends his days using the Internet to learn English, communicate with family in Cuba, and learn new painting techniques. He hopes to bring his 8-year old daughter, 10-year old son, his brother and brother-in-law to Maine, so that they can be as happy as he is to be here. He is overwhelmed with gratitude for people, like those at Catholic Charities, who helped him start a new life here. And he often gives his works of art as gifts, including a painting of a Cuban woman that hangs in the Catholic Charities RIS office in Portland.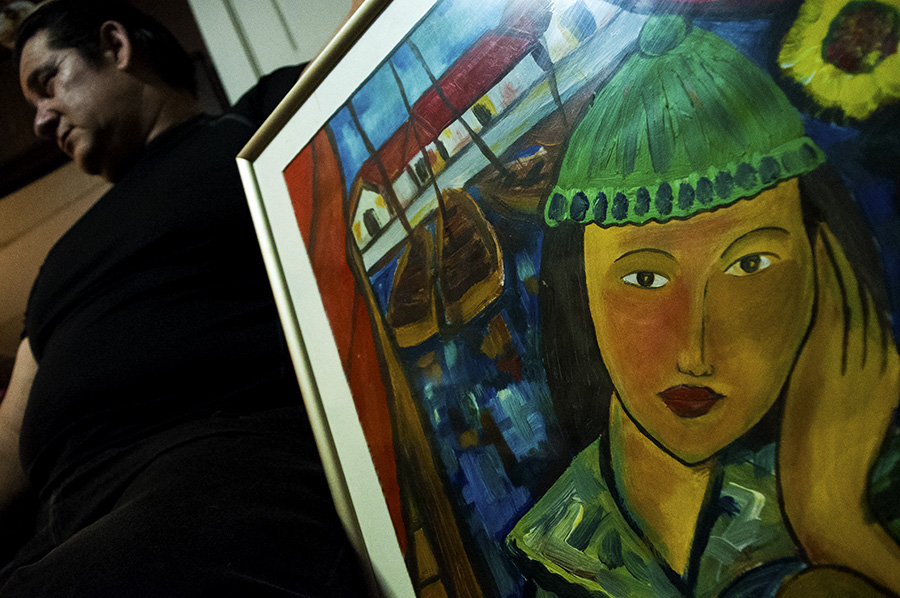 "You can see a difference between my paintings here and in Cuba. I paint with more light now, I'm better fed so I'm happier."