Farm for ME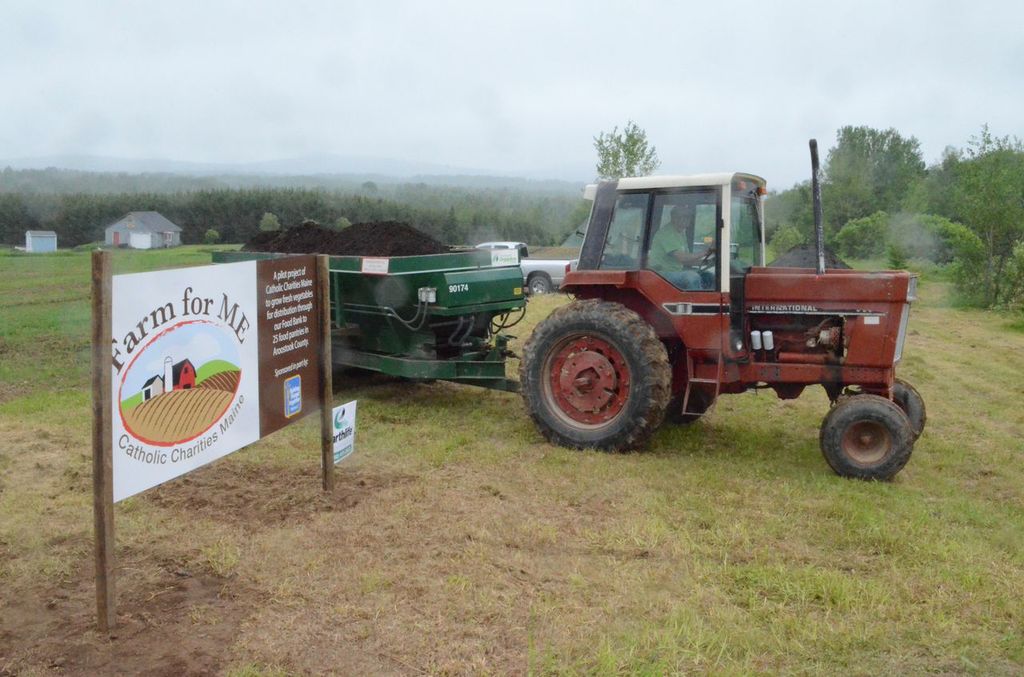 Farm for ME Keeps Growing to Feed the Hungry in Maine!

Farm for ME is Flourishing
Farm for ME provides nutritious vegetables to the Catholic Charities Food Bank, which supports 24 food pantries. The program began as a pilot project in 2013, made possible in part by a grant from the Walmart Foundation, a donation of land by Presque Isle landowners Martie and James Pritchard and a donation of seeds from Johnny's Select Seeds to get us started.
Now in its fourth year of operation, Farm for ME is flourishing — harvesting more than 33,500 lbs. of fresh vegetables in 2015 and plans to increase our yield by 10,000lbs. in 2016! The creation of a "Glean Team" to glean the leftovers from fields at our partner farms added an additional 3,826 lbs. of corn and beets. And thanks to growing support and recognition in the County, Farm for ME received a staggering donation of 70,034 lbs. of broccoli, squash, carrots and potatoes! Bringing our total bounty to more than 107,500 lbs.!
Farm for ME distributes what it can fresh, but thanks to a partnership with Northern Girls, a micro-processor in Grand Isle, ME, a large portion of Farm for ME's harvest is flash-frozen to ensure healthy choices are available year-round.
Please consider making a donation today to help us feed Maine families now and in the months to come!