Parish Social Ministry Highlights New Mustard Seed Project
September 29, 2014
All Saints Parish Kicks off a Project to Ensure New Mainers Receive a Warm Welcome
Portland, ME – All Saints Parish, which includes churches in Bath, Brunswick and Boothbay Harbor, began a year-long service project this September to ensure Maine's newest residents receive a warm welcome.
The parishes' faith formation classes, which encompass children in pre-k through grade 5, will be collecting items for a "Welcome Kit" to support refugees arriving in Maine through Catholic Charities Maine's Refugee and Immigration Services program.
The Welcome Kits are part of a Mustard Seed project the faith formation classes are undertaking. Mustard Seed projects are designed by Catholic Charities Maine's Parish Social Ministry program to demonstrate that great things can come from humble beginnings, "We believe that even small steps, made by a few, can have a lasting impact in our communities" says Mike Smith, program manager for Catholic Charities Maine's Parish Social Ministry.
Welcome Kits include boxes of household staples for the kitchen, bathroom and bedroom as well as general cleaning supplies. Everything an individual or family might need when setting up a new home. According to Tarlan Ahmadov, Director of Refugee and Immigration Services at CCM "They (refugees) come with nothing and many have been living in camps for years and can never go home. They come with hope for a fresh start and are so appreciative of the kindness shown by others."
The federal contract holder in Maine for refugee resettlement, Catholic Charities helped more than 350 refugees last year, including assistance with helping to find housing, employment and language tutoring, among other services.
"Inspired by the scripture passage, 'I was a stranger and you welcomed me,' we hope to instill in the children participating God's call to us to help those less fortunate and see that small acts of kindness can make a big difference in someone's life and our community as a whole," notes Amy Ford, Director of Faith Formation.
The project will culminate in the Spring of 2015, with the children presenting the items collected to representatives from CCM's Refugee and Immigration Services and representatives from the refugee community.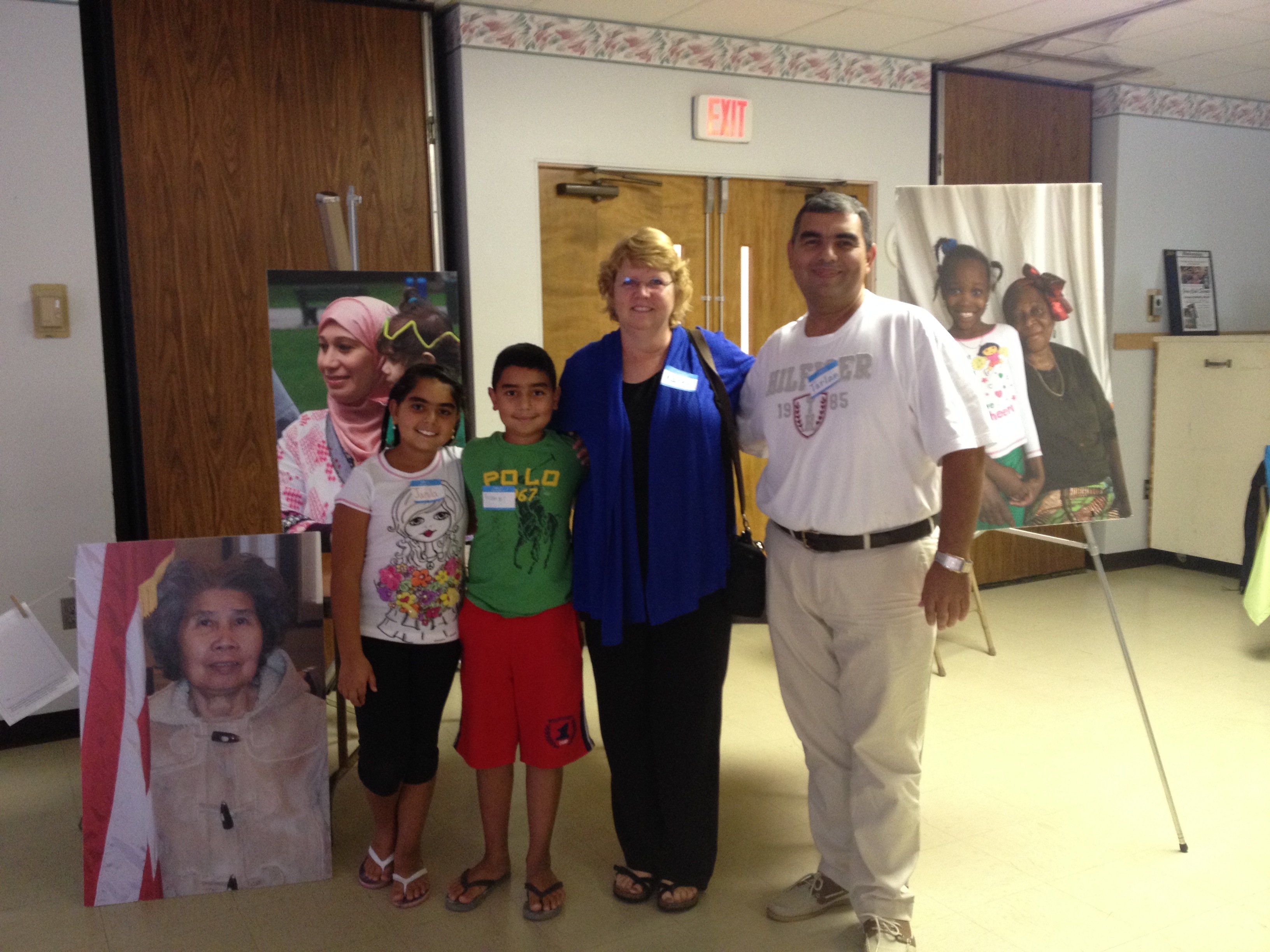 Photo (L to R): Jamila and Rustam Ahmadov with Karen Balicki, Cultural/Life Skills Trainer and Tarlan Ahmadov, Director of Refugee and Immigration Services who were on hand to share the refugee experience with children at the project's kick-off.
# # #