Catholic Charities Employee Recognized by Preble Street for Extraordinary Efforts
June 18, 2014
Catholic Charities Employee Recognized by Preble Street for Extraordinary Efforts
Don Harden receives Joe Kreisler Community Impact Award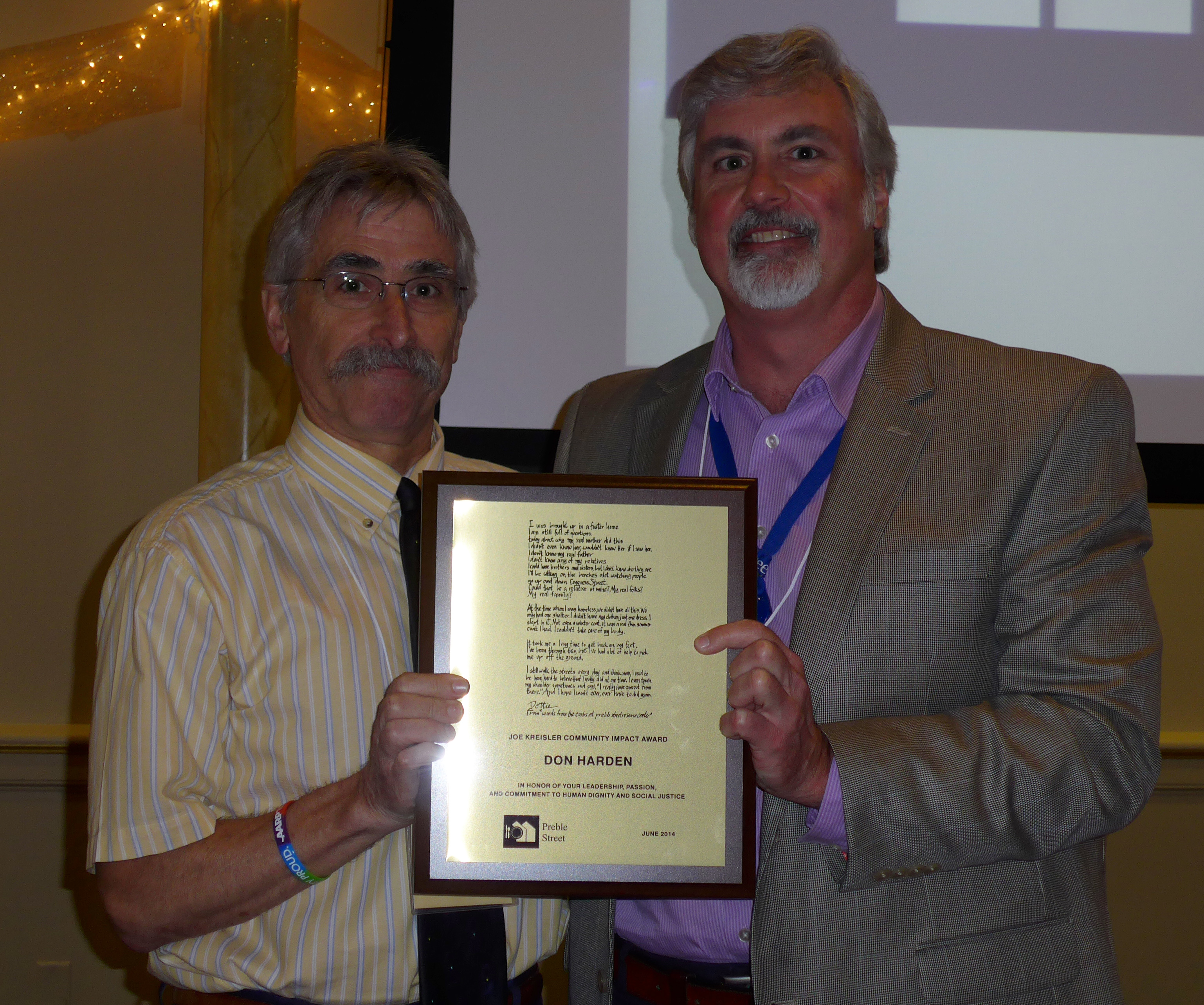 Portland, ME - At their annual meeting the Preble Street Resource Center awarded Don Harden the Joe Kreisler Community Impact Award. Named after Preble Street's founder, this is the highest honor given by the organization and recognizes someone who exemplifies compassion, concern for the poor and those in need, and works for social and economic justice.
"We are so excited to give this to Don for all the extraordinary work he's accomplished to help poor and disenfranchised people," said Preble Street's Executive Director Mark Swann.
In his more than 40 years of working in the human services field, Don has consistently demonstrated these values. "A long term employee of Catholic Charities, we know how much Don deserves such recognition and are proud of his achievements," added Stephen Letourneau, Catholic Charities Maine's CEO.
# # #