Catholic Charities Food Bank Receives Donation from Catholic Order of Foresters
January 17, 2018
Caribou, ME – Catholic Charities Maine's Food Bank was honored to be chosen by the Maine State Court of the Catholic Order of Foresters to receive $1,000 in funding from the home office's Welfare & Relief Fund. Located in Naperville, IL the Catholic Order of Foresters releases monies to each State Court throughout the country to be donated to a charity of their choice.
Dixie Shaw, Director of Hunger & Relief Services at Catholic Charities, noted "we could not possibly do the work we do without local support and the Catholic Order of Foresters has provided this wonderful gift two years in a row! We are so grateful for their support in helping us feed the county from St. Francis to Wytopitlock."
In 2017 Catholic Charities Food Bank helped feed more than 23,000 people throughout the County.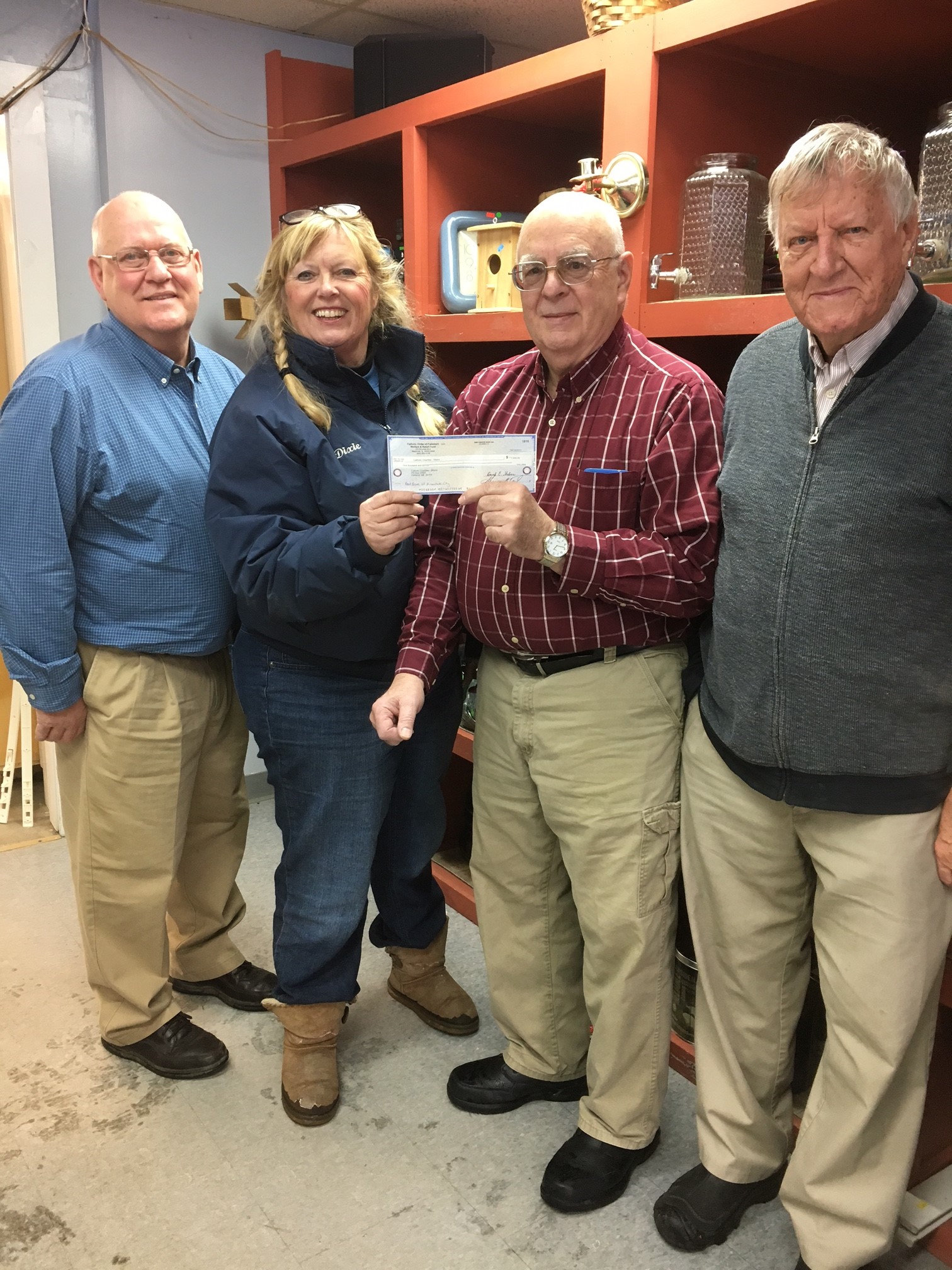 Pictured, from left to right: James Gagnon, Catholic Order of Foresters, Maine State Chief Ranger; Dixie Shaw, Program Director Catholic Charities' Hunger & Relief Services; Lincoln Jandreau, Catholic Order of Foresters, Maine State Recording Secretary/Treasurer; and Emery "Legs" Labbe Catholic Order of Foresters, past State Trustee presenting a check to the Catholic Charities Maine Food Bank in the amount of $1,000 to help with their efforts to end hunger in Aroostook County.
About Catholic Charities Maine
Since 1966, Catholic Charities Maine has provided high-quality, community-based, social services to people of all faiths, beliefs, and economic backgrounds. As one of the largest human service agencies in the state, we are committed to helping children and adults overcome adversity and achieve self-sufficiency. More than .91 of every dollar we receive goes directly to serving our neighbors in need. To learn more, please visit www.ccmaine.org or call 1-800-781-8550.
# # #