In the News: Catholic Charities Maine's Fall Appeal Raises $81,974 for Independent Support Services Program
February 17, 2014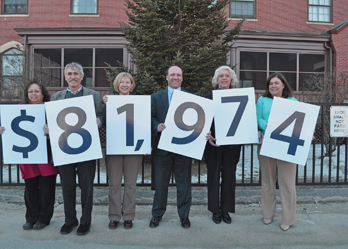 Portland, ME – Catholic Charities Maine's annual Fall Appeal, which went out in November of 2013 and closed on January 31, 2014, raised more than $80,000 for the Independent Support Services (ISS) program, which helps seniors statewide to remain in their own homes by providing assistance with daily living tasks. This appeal also marks a fundraising increase of 32% over last year's fall appeal.
It may seem simple, but just a few hours of support a week can make all the difference in providing dignity and hope for an isolated senior. Thanks to the tremendous outpouring of support by CCM donors, we continue to reduce our waiting list while also ensuring existing clients receive the appropriate level of care for their needs.
To learn more about CCM's Independent Support Services program, please visit www.ccmaine.org/iss
About Catholic Charities Maine
For more than 45 years, Catholic Charities Maine has provided high-quality, community-based, social services to people of all faiths, beliefs, and economic backgrounds. As one of the largest human service agencies in the state, we are committed to helping children and adults overcome adversity and achieve self-sufficiency through our 25+ programs.