Catholic Charities' Programs Benefit from St. Brigid School "Giving Games"
June 1, 2016
St. Brigid Students' "Giving Games" Honor the Pope's Year of Mercy with Gift to Mainers in Need
Portland, ME – Annually students at St. Brigid School celebrate Field Day with classes converging on McAuley High School's fields to enjoy a variety physical feats such as obstacle courses, relays, water races and parachute fun. And while fun has always been on the agenda, this year the day has taken on greater meaning with the theme: The Giving Games.
In the Catholic Church, Pope Francis has deemed it "The Year Of Mercy" which is an invitation to all for love, kindness and unbounded generosity. Students at St. Brigid School joined in this mission on June 1st by collecting donations for Catholic Charities Maine for distribution to individuals and families in need through its 20+ programs statewide that serve seniors, persons in recovery, new Mainers and children, among others.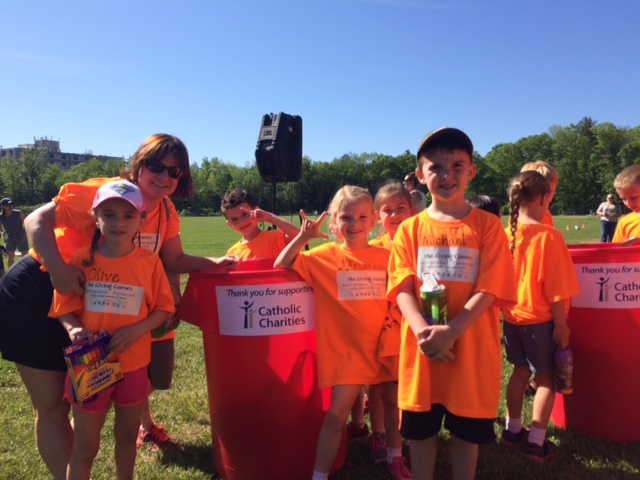 "At St. Brigid School, when we care for one another, we actively celebrate the mission of our school and church," notes Jennifer Culpovich, kindergarten teacher and Field Day committee member. "On this day of fitness we are honored to work with Catholic Charities to spread our love and kindness."