Dr. Adriana Parra, DDS, Orthodontist, Joins Catholic Charities Maine's Jessie Albert Dental and Orthodontic Center in Bath
September 19, 2023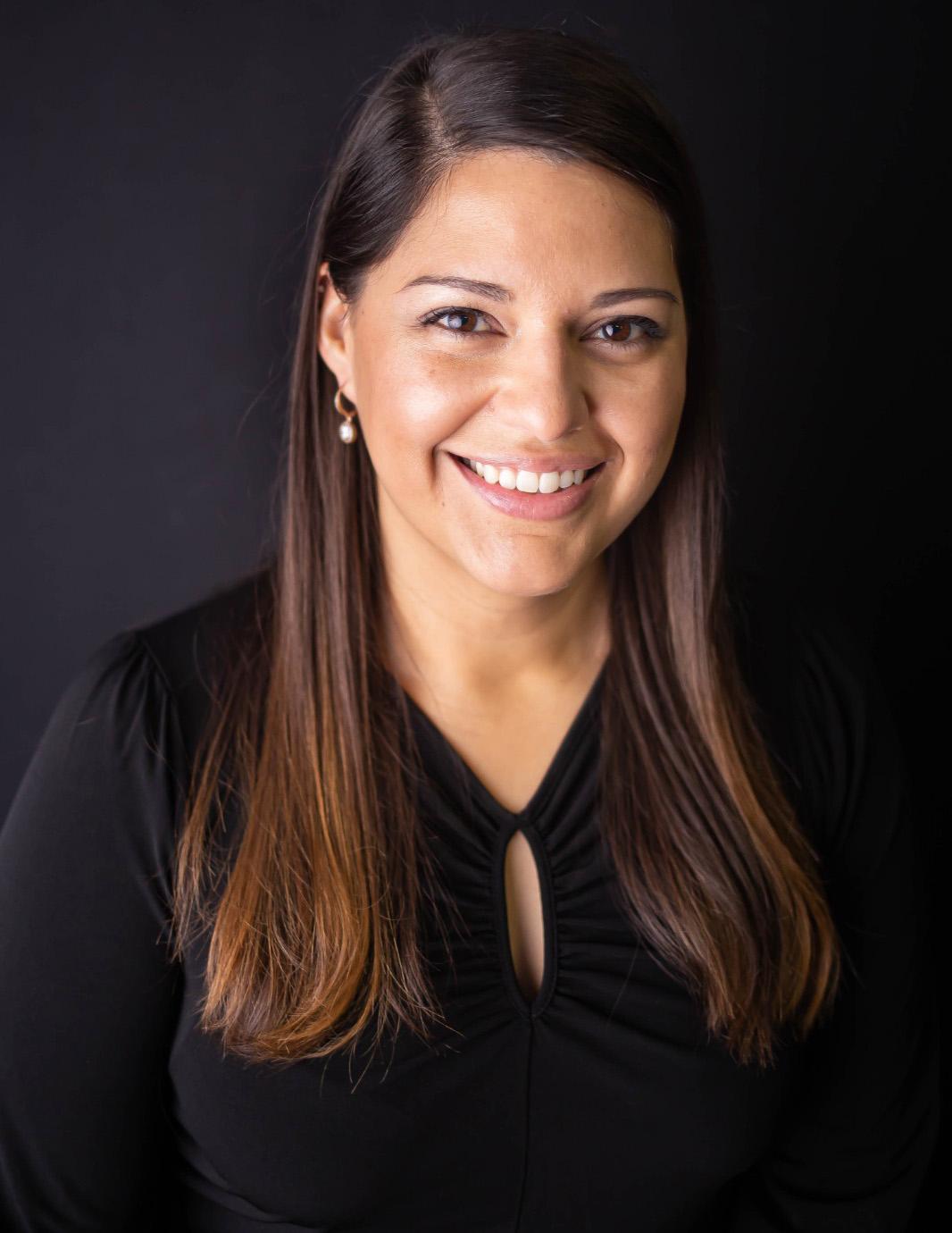 Bath, Maine - Catholic Charities Maine's Jessie Albert Dental and Orthodontic Center in Bath, Maine is pleased to welcome Dr. Adriana Parra, Orthodontist, who joined the center in July 2023.
Dr. Parra was born and raised in San Jose, Costa Rica and earned her doctorate degree at the University of Costa Rica in 2014. She moved to New York State for postdoctoral education at the University of
Rochester. Dr. Parra completed five years of residency programs in Advanced General Dentistry, including a fellowship in community dentistry and a two-year hospital-based dentistry residency. Dr. Parra also completed a master's degree in education for the Health Professions at Warner School of Education and the Orthodontics Specialty Program at the prestigious Eastman Institute for Oral Health in Rochester, NY.
"We are thrilled to have Dr. Parra join the Jessie Albert team after an exhaustive, nationwide search. She is a highly accomplished and deeply caring orthodontist, and we are fortunate to have her," said Karen A. Bazemore RDH, IPDH, BSDH, director of oral health services, Jessie Albert Dental and Orthodontic Center. According to the U.S. Dept. of Health & Human Services, 93 areas of Maine are classified as dental health professional shortage areas. We see those shortages when it comes to our recruiting challenges and with the number of patients we have waiting to get the consistent dental care they need."
Dr. Parra has been licensed to practice dentistry since 2019 and most recently was associate orthodontist and clinical director at Sunshine Smiles in Hudson Valley, NY. She is an active member of the American Dental Association (ADA) and the American Association of Orthodontists (AAO). Dr. Parra has a passion to create beautiful smiles, for which she obtained several awards in cosmetic dentistry; she also has broad experience in treating medically complex patients and patients with developmental disabilities.
"Orthodontics is the field of dentistry that treats jaw and bite developmental problems, while creating a nice smile," said Dr. Parra. "I've witnessed the great need for orthodontic services in this community already. For that, I'm extremely happy to be here and help relieve this demand. I'm committed to provide the best quality of service in a compassionate and caring manner."
Aside from a busy career in dentistry, Dr. Parra loves outdoor sports and advocates for an active lifestyle. Along with her husband Daniel, who has a physical disability, Dr. Parra is training to become an adaptive ski instructor. Their goal is to volunteer with adaptive sports programs.
"So far, Maine has been great; the people are so friendly and easy-going," said Dr. Parra, "I love the ocean, the beaches, and my husband and I plan to spend time at Sunday River in the winter so we can pursue our passion to help make skiing accessible to all."
About Catholic Charities Maine
For more than 50 years, Catholic Charities Maine has provided high-quality, community-based social services to people of all faiths, beliefs, and economic backgrounds. As one of the largest human service agencies in the state, we are committed to helping children and adults overcome adversity and achieve self-sufficiency. To learn more, please visit www.ccmaine.org or call 1-800-781-8550.