Employees from Catholic Charities Maine Tapped to Speak at CCUSA National Conference
October 9, 2014
Portland, ME – Michael Smith, Manager of Catholic Charities Maine (CCM) Parish Social Ministry program, and Dixie Shaw, Director of Hunger and Relief Services at CCM, traveled to Charlotte, N.C. this week to present at the annual Catholic Charities USA national conference.
The 2014 Annual Gathering bought together member agencies from across the nation to discuss innovative methods of "setting the pace and changing the course" in addressing poverty. Keynote speakers for the Annual Gathering included Dr. Ruby K. Payne, Father Ragen Shriver and Notre Dame professors William Evans and James Sullivan who inspired participants by providing insights into how to understanding the culture of poverty, methods to accurately track agency initiatives to ensure that the outcomes are proving to reduce poverty as well as providing a deeper insight into the solidarity of those the agencies serve.
Smith, who spoke Tuesday on Bridging the Gap to Build and Sustain Parish Relationships, emphasized the importance of how to build relationships with parish leaders and grow such relationships through service delivery at parishes in the diocese.
"I was humbled to be able to share the great works our parishes in Maine with the rest of the country. I received a lot of praise and interest in using our models in other dioceses, which speaks highly of the work of our priests, deacons, staff and lay faithful from across the state. I hope the presentation will help bring people from all across the country into a closer relationship with Christ by better using their time, talent and treasure at the service of God for the people living on the margins in their communities," said Smith.
Smith also facilitated a workshop Parishes: A Relevant Way to Move the Mission! which discussed how to develop a passionate connection between parishes and a Catholic Charities that mutually benefits each.
"Michael Smith of Catholic Charities Maine and member of Catholic Charities USA's Parish Social Ministry Leadership Team presented in two of our 2014 Annual Gathering workshops to our Catholic Charities network from across the country. The shared experiences and invaluable expertise from the parishes in Maine provided insight and ideas to be incorporated into other diocese," states Christina Baldera, Training Manager, Social Ministry, Mission & Ministry, Catholic Charities USA.
Shaw shared her experiences launching CCM's innovative Farm for ME program that provides fresh vegetables to area food pantries in Aroostook County and insights into the success of CCM's Food Bank that supplies 23 pantries in Northern Maine in her session: Feeding the County: Baby Steps, Giant Strides.
While in Charlotte Shaw also testified on hunger issues for CCUSA's social policy committee to help inform how the issues are affecting local dioceses when they lobby.
Conference guests were also treated to a special video presentation from Pope Francis. In his message to the attendees of Catholic Charities USA's 2014 Annual Gathering, Pope Francis encouraged members of the Catholic Charities network to continue to be the hands of Christ at work serving those most in need and to work towards social systems that provide everyone with "the dignity of self-reliance."
"I really like your theme: 'Setting the Pace: Changing the Course,'" Francis said. "That really fits in with what I want to share with you today."
"You set the pace for the Church to be in the world each day. You help others change the course of their own lives. You are the salt, leaven and light that provides a beacon of hope to those in need. You as Catholic Charities USA help to change the course of your local communities, your states, your country and the world by your witness to that encounter with the Lord Jesus, who gives us abundant life and joy. The joy of serving and, advocating for the good of all continues that call of the early Church to make sure that all needs are met."
To watch the full message from the Holy Father, visit:
https://www.youtube.com/watch?v=mzxhS2JbcA0&feature=youtu.be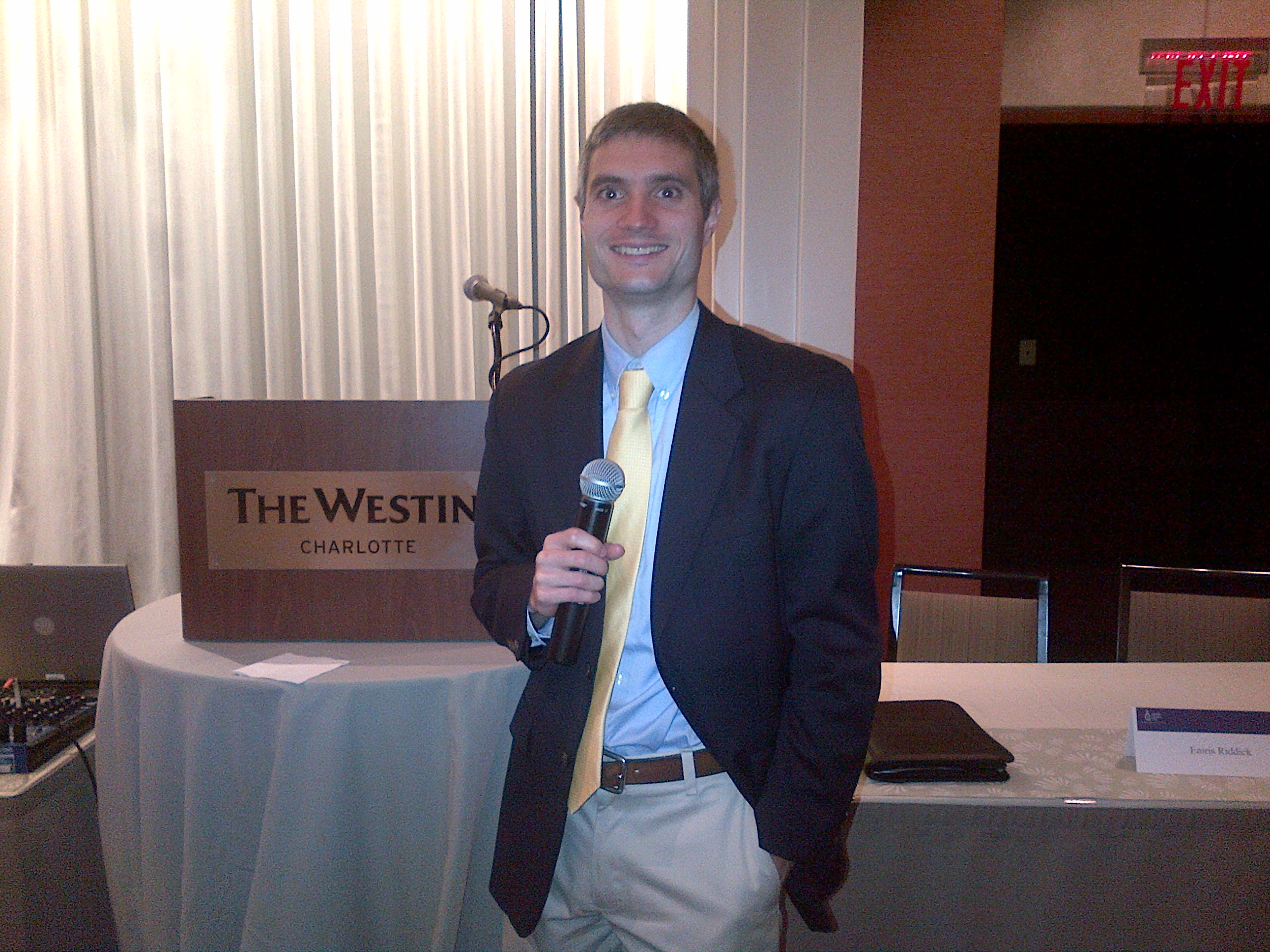 # # #