Kelly Day, Director of Volunteer Services, Catholic Charities Maine, Will Serve as Maine Commissioner for Community Service
November 13, 2023
Portland, Maine - Kelly Day, Director of Volunteer Services for Catholic Charities Maine (CCM), was nominated to serve with the Maine Commission for Community Service by Volunteer Maine's executive director, Maryalice Crofton.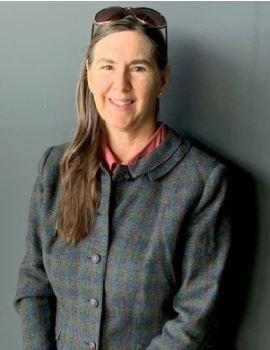 Governor Janet Mills appointed Day as commissioner on October 16 for a three-year term. Day will work with 23 other commissioners from around the state, helping fulfill the mission of fostering and inspiring community service and volunteerism to address critical needs in the State of Maine.
"I am honored to be a commissioner and to serve with a state-wide organization that I respect and value for its work benefitting so many volunteers and those served by volunteers in Maine," Day said. "I look forward to working with and learning from my fellow commissioners."
Day's work as a commissioner will help the state build capacity and sustainability in Maine's volunteer sector by funding service programs, developing volunteer managers and service-learning practitioners, raising awareness of the scope and impact of the volunteer sector, and encouraging an ethic of service.
"This is a well-deserved honor for Kelly Day," said Stephen Letourneau, CCM CEO. "Kelly is completely dedicated to our hundreds of volunteers and is always eager to learn more ways to expand our volunteer capacity and find more ways for Maine people to serve Maine people in need. The commission is lucky to have her input."
About Catholic Charities Maine
Since 1966, Catholic Charities Maine has provided high-quality, community-based social services to people of all faiths, beliefs, and economic backgrounds. As one of the largest human service agencies in the state, we are committed to helping children and adults overcome adversity and achieve self-sufficiency through our 20+ programs. Please learn more at www.ccmaine.org.