St. Michael's Center Moves to St. Teresa's Community Center
October 4, 2021
St. Michael's Center Plans Move to St. Teresa's Community Center
Catholic Charities Programs Will Continue at the New Location
Bangor, ME -- The Board of Directors of St. Michael's Center voted to move from their current location at 1066 Kenduskeag Avenue in Bangor to St. Teresa's Community Center at 436 So. Main Street in Brewer.
Catholic Charities' programs operating at the Center will continue to do so in the new location, including Behavioral Health services for children and adults, Functional Family Therapy, Education Services for Blind and Visually Impaired Children, Independent Support Services, SEARCH and Parish Social Ministry.
"The current building was just not designed for the activities that occur there, resulting in high maintenance costs." Stated St. Michael's Center Board Chair Robert Welch, "A great amount of time and financial resources are involved in the upkeep of a building that was built in 1912 as a Sanitarium."


St. Michael's has been at the Kenduskeag Avenue location since 1958 when the building was sold by the Bangor-Brewer TB and Health Association. The building was an orphanage until 1983 and programs were located there that dealt with juvenile issues.
Since 1983 Catholic Charities has provided behavioral health services for adults and children at the location. Additional tenants include CourageLIVES, a program of Saint Andre Home providing outpatient services for anyone impacted by human trafficking (labor or sex), exploitation, or domestic/sexual violence.
"We are grateful to the St. Michael's Board for their support of our mission through the generous use of space," notes Stephen Letourneau, CEO of Catholic Charities Maine. "And it's exciting for our programs to move into a newly renovated space better suited to meeting our Clients' needs."
The new location opened on Monday, October 4th without any lapse in services.
St. Michael's Center will sell the Kenduskeag Avenue property following the move.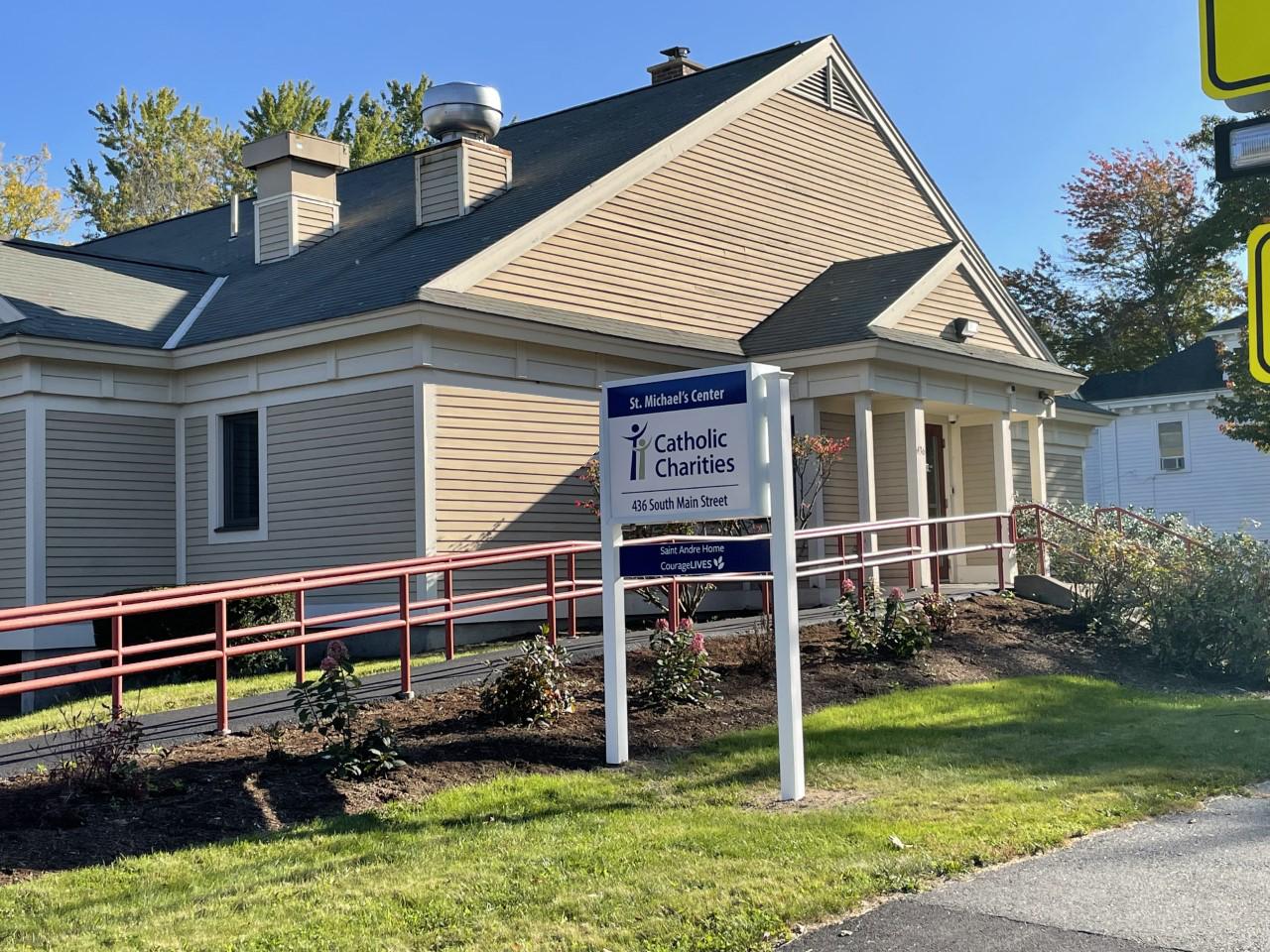 About Catholic Charities Maine
Since 1966, Catholic Charities Maine has provided quality, community-based, social services to people of all faiths, beliefs, and economic backgrounds. As one of the largest human service agencies in the state, we are committed to helping children and adults overcome adversity and achieve self-sufficiency. To learn more, please visit www.ccmaine.org or call 1-800-781-8550.
# # #