St. Peter Chanel Parish Receives Catholic Charities' Matthew 25 Award
June 11, 2019
Portland, ME – Catholic Charities' Parish Social Ministry program presented its annual Matthew 25 Award on Sunday to St. Peter Chanel Parish in Van Buren.

The award includes a $5,000 grant which will be used by the parish's outreach committee to fund the purchase of a utility trailer that will allow parish ministries to transport food, household appliances, furnishings, supplies and for children's camps, among other items.
"The St. Peter Chanel Outreach Committee truly exemplifies the broad outreach we at Catholic Charities Maine strive to cultivate across the state," notes Stephen Letourneau, CEO of Catholic Charities Maine. "They serve as a wonderful role model of what the gospel of Matthew 25 embodies, and I am honored to present them with this award."
St. Peter Chanel Parish includes St. Bruno-St. Remi Church in Van Buren and St. Joseph Church in Hamlin and it's outreach committee, comprised solely of volunteers, serves people in Van Buren, Hamlin, and Cyr Plantation through a thrift shop; a food pantry; the Angel Network, which assists low-income families with basic home furnishings; an emergency needs fund; a mercy meals program to assist grieving families; and a free children's camp program. In total, parishioners donated over 6,000 volunteer hours in the last year alone.
Designed to support parishes in their efforts to serve vulnerable people in need, regardless of their faith affiliation, Matthew 25 grants help parishes expand the capacity to serve more people within a current direct service ministry or to help develop a new social ministry. A total of $11,000 was awarded to four Maine parishes this year with grants ranging from $2,000 to $5,000. Parishes across the state of Maine are invited to apply annually.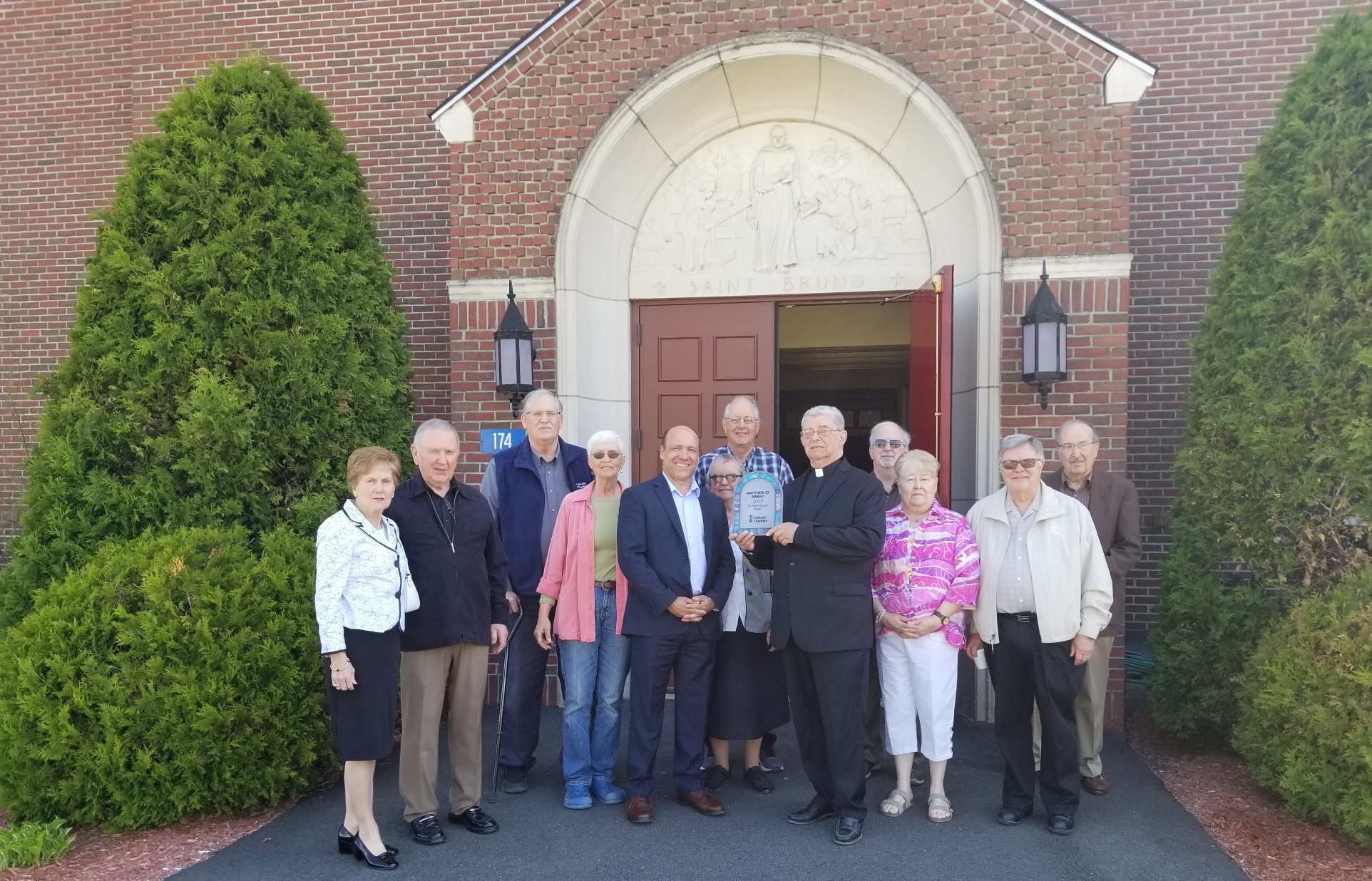 Photo caption: Rev. David Cote, with members of the St. Peter Chanel Parish outreach committee, accepting the Matthew 25 Award from Catholic Charities Maine CEO Stephen Letourneau (center).
Since 1966, Catholic Charities has provided high-quality, community-based, social services to people of all faiths, beliefs, and economic backgrounds. As one of the largest human service agencies in the state, we are committed to helping children and adults overcome adversity and achieve self-sufficiency. To learn more, please visit www.ccmaine.org or call 1-800-781-8550.
# # #