Spotlight on Service: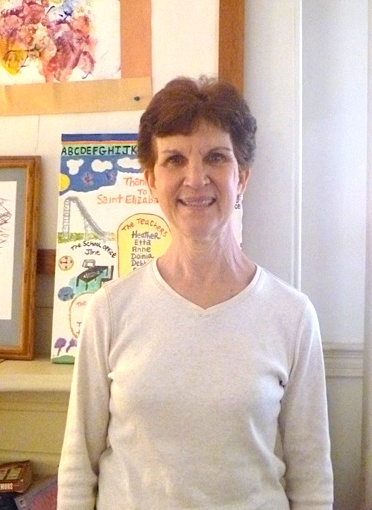 Fran
Music Activity Leader
St. Elizabeth's Child Development Center
How did you become the Music Activity Leader at St. Elizabeth's CDC?
I was an early childhood music teacher for 20+ years and then moved to Maine in retirement. I knew about St. Elizabeth's CDC, and I really missed leading music activities with children, so one day I finally just knocked on the door and offered to volunteer! That was about 3 years ago, and I've been coming in once a week for about an hour and a half ever since.
What do you do on a typical day of volunteering?
I lead musical games, songs, and dramatic play activities with the children. We work on singing sweetly and being in tune. We also focus on rhymes and rhythms and make connections to books they're reading in other classes. Sometimes I accompany them on my auto-harp.
When I first started, I led activities with 2 pre-K classes, but this year I'm also working with a third class of younger children.
What are the most enjoyable parts of your volunteer role?
I really enjoy opening the children up to new ideas and experiences and giving them a chance to express themselves freely in a comfortable environment. I like the balance of volunteering – being on my own schedule but also committing to come in and lead activities. It's very fulfilling for me!
What have you learned from the experience?
The major thing I've learned is how fabulous St. Elizabeth's CDC is! Staff members here are so dedicated and focused on helping all children learn and succeed.