Spotlight on Service: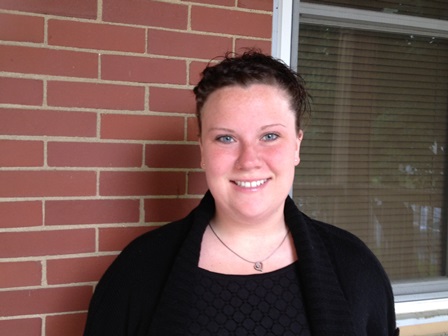 Hannah
Outpatient Team Member
St. Francis Recovery Center
What made you interested in volunteering at St. Francis Recovery Center?
My dad is a counselor at St. Francis Recovery Center, and he suggested I start out by volunteering here. This experience may also count for the practicum required by my major in Human Services at CMCC. Additionally, I am currently completing my CADC certification.
What do you do on a typical day of volunteering?
I currently volunteer here once a week, while I have summer classes. As an Outpatient Team Member, I make charts and check people in and out for individual and group meetings. I am also learning how to use Anasazi and process payments.
What do you enjoy about this experience?
I like learning how to use Anasazi, the software system for client data. I also really enjoy talking with clients, and I have had the chance to sit in on some group meetings, which can be really interesting. Learning how to create charts was a bit of a challenge, but I'm glad to be getting experience.
What do you hope to do in the future?
I hope to pursue a Bachelor's in Criminal Justice and someday work in the mental health field. This experience is making me more interested in substance abuse treatment as well!