Spotlight on Service: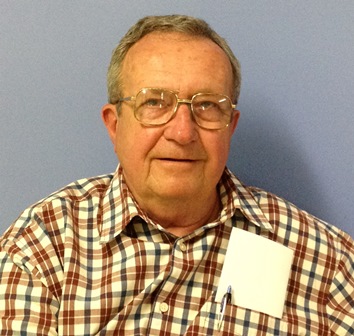 Jeff
Visitation Volunteer
SEARCH - Greater Bath

When did you first begin volunteering with SEARCH: Greater Bath (formerly known as the Greater Bath Elder Outreach Network)?
I began volunteering with the program in fall of 2008. I had a lot of free time to fill, and I decided I wanted to volunteer here in Bath where I live. Originally, I was going to get involved with Meals on Wheels, but they were at capacity for volunteers. I then found out about Catholic Charities and this program. I applied, had an interview, and was matched with a client pretty quickly.
Tell us about the service you provide to clients.
I was with my first client for about two years. She mostly had transportation needs, and I would take her on errands to different places. I really liked her and helped her until she moved back to Brunswick where she was able to get assistance from People's Plus. I then started up with a new client, and we've been together about two and a half years now. She's in her mid-80's and lives alone in Bath. She also needs help with transportation. I take her out a couple times each week and bring her to the grocery store, drugstore, bank—the usual things. My other client now is a man that lives at The Moorings. He's a WWII veteran in his mid-90's, a really nice old guy. I knew he needed help with some things, so I took him to the SEARCH: Greater Bath office to get him signed up. I take him out grocery shopping and anywhere else he might have an interest in going.
What is the most enjoyable part of volunteering with SEARCH: Greater Bath?
I like making my clients feel good. I like to see them happy and make sure they know that someone cares about them. Someday I'm going to be old, too.
What have you learned or gained from the experience?
Patience, definitely. I originally worked in business, so I'm used to doing everything at a pretty fast pace. This has taught me to slow things down, which my wife has been trying to get me to do for years!
My clients and I share stories all the time and find that we share things in common. My first client worked in Cuba during the same time that my wife was living there in the '50s and '60s. My wife's father worked on a Navy base, and my client had worked as a housekeeper there. It was a nice connection to make.
Would you recommend this volunteering opportunity to others?
Oh, certainly. I have enjoyed volunteering with SEARCH – Greater Bath, and I think I've even recruited a volunteer or two.