Spotlight on Service: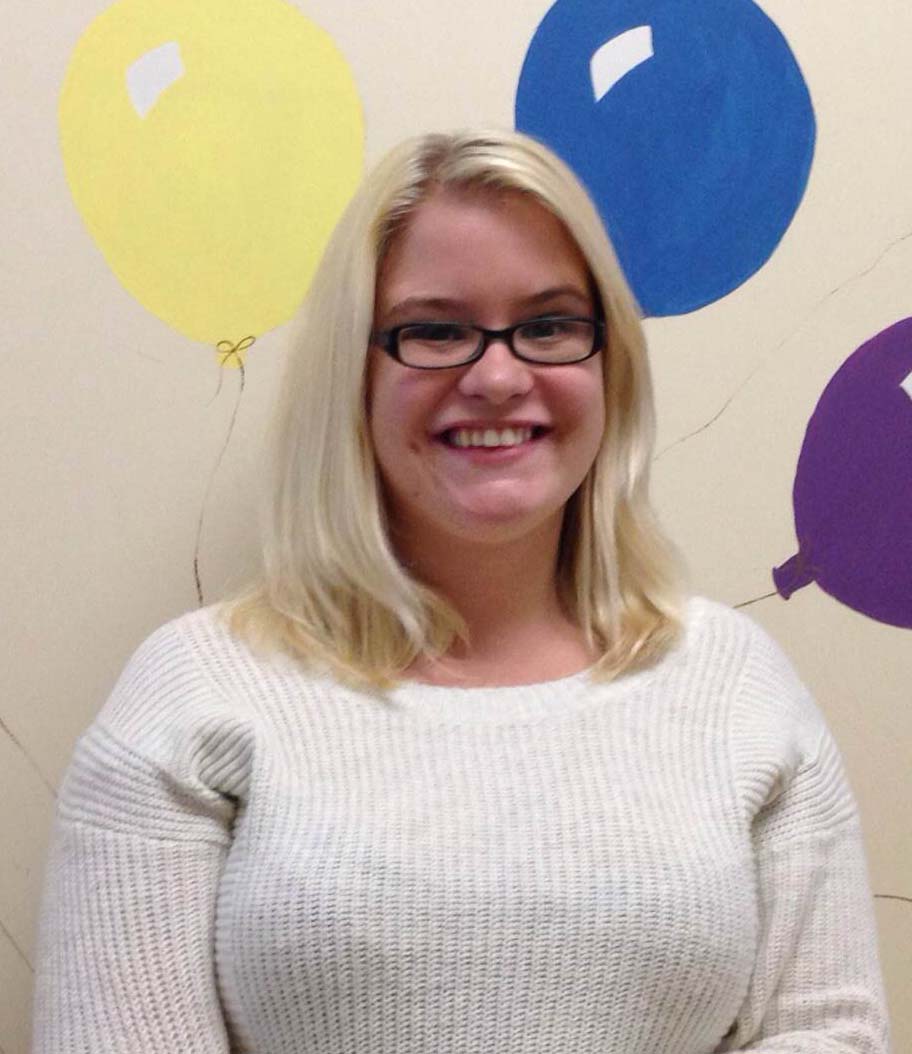 Molly
Classroom Volunteer (former Intern)
St. Louis Child Development Center
How did you become interested in volunteering for St. Louis Child Development Center?
I am currently studying psychology and early childhood development at the University of New England. I signed up for the Intern 1 class for my psychology major, and my professor suggested that I look into Catholic Charities Maine, specifically St. Louis CDC. My professor had other students who interned here in the past, and they enjoyed the experience.
What do you do on a typical day of volunteering?
When I began as an intern in January of 2013, I came in for only a couple of hours each week when I could fit it into my schedule. When summer started, I was able to come in for 30 hours per week and assist in the Friendship Room with Ms. Nikki. She let me create my own lesson plans and help out more. She made me feel important and like I was truly making an impact in the classroom.
What are the most enjoyable parts of your volunteer role?
The kids! They are amazing! I started out in the Rainbow Rooms with the four to five-year-olds, but then I moved to the Friendship Room which is the home base for three to four-year-olds. It's also really hands on and you can really see the kids change and grow! One week they can't write, but the next they're so excited to write their names for you!
What have you learned from the experience?
I've learned so many skills, but a big one is how to act appropriately with kids. I've also learned a lot about behavior, the different developmental stages of children, and how to entice a child to learn. I have to say I've learned more from Ms. Nikki than any of my teachers!
What are your plans for the future?
I would like to continue to volunteer here throughout the year and come to visit. I've grown attached to the kids. I was originally planning on becoming an early childhood teacher and working in day care, but I think I want to go into case management now. This way I can involve my psychology major but still work with kids.